Gustavo Dudamel, appointed new musical director of the Paris Opera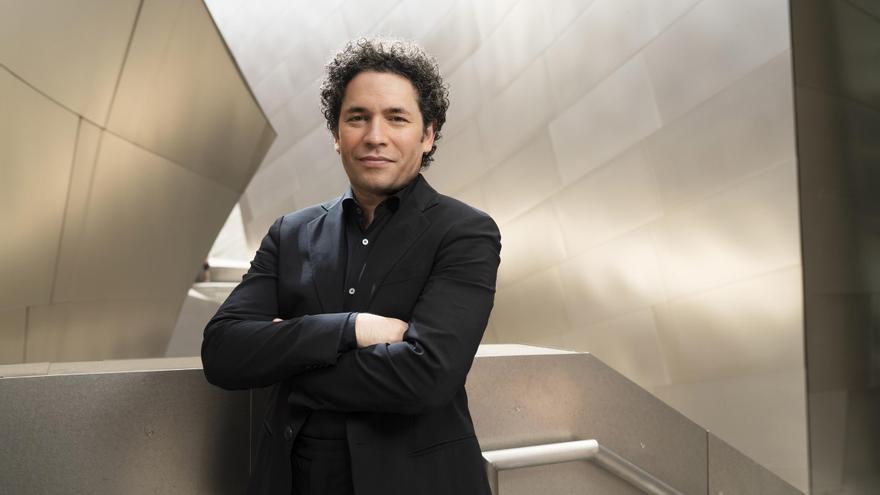 The Venezuelan Gustavo Dudamel will be the new musical director of the Opera Paris for the next six seasons, announced this Friday the institution, one of the most prestigious in the world of its kind.
Dudamel "is one of the most talented and prestigious directors in the world", stated the general director of the institution, Alexander neef, in the presentation.
The 40-year-old Venezuelan musician, composer and conductor, said for his part that his decision was influenced by his first experience with the artists of the Paris Opera, in 2017, which "was simply magnificent."
At a press conference, Dudamel explained that intends to increase the repertoire and open the institution to new life.
"We must explore everything in a house with a great tradition like the Opera. I think there is space, intention to be able to explore everything, from the beginning of the repertoire to the most modern, "he said.
He also recalled his conception of art "as a very powerful tool for social transformation", for which there are already projects at the Paris Opera, such as the ballet academy, "which we will increase."
"All of this is a fascinating challenge and I take it on with optimism and happiness. I am eager to assume the position, "he stressed.
Dudamel made it clear that he will continue with his project "El Sistema" of youth orchestras of Venezuela, because "it is my family."
Also will continue to lead the Los Angeles Philharmonic Orchestra, a position to which he arrived in 2009 and for which he has a contract until 2026.
Neef explained that the appointment is part of "a desire for openness and commitment" of the institution, with an "ambitious project" to expand the repertoire from classical to contemporary, and especially highlighted "Dudamel's conviction" culture must be made accessible to all ".