Günther Herbig conducts the Gran Canaria Philharmonic in Bruckner's 'Ninth Symphony'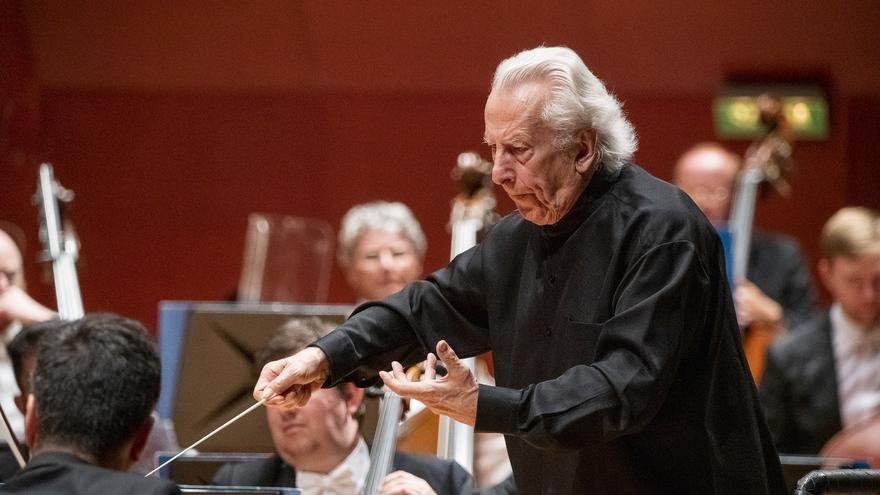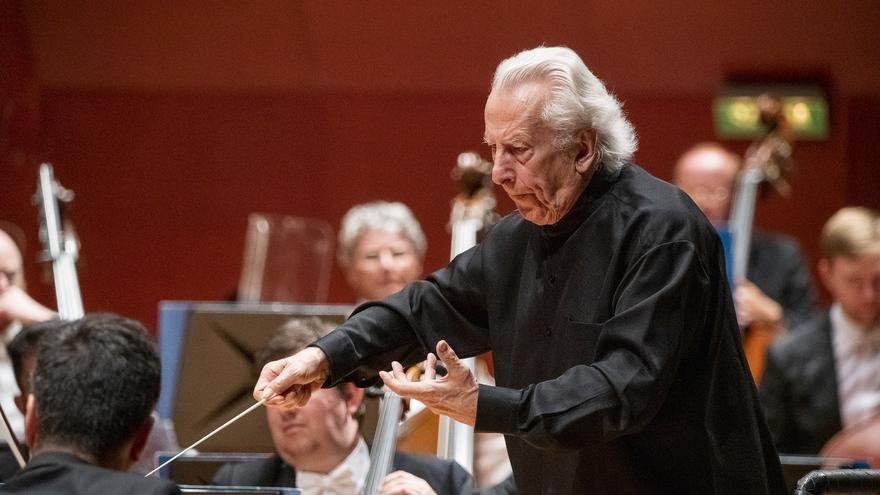 Teacher Günther Herbig will return to the front of the Philharmonic Orchestra of Gran Canaria to direct the Symphony No. 9 by Bruckner Within the eighth concert of the 2020-2021 season, in double session on Thursday 9 and Friday 10 December at the Alfredo Kraus Auditorium at 8:00 p.m.
In this new appointment with the public in Gran Canaria, the honorary director of the Cabildo symphonic ensemble returns to one of his most beloved authors, Anton Bruckner, to offer his reading of the Ninth Symphony, his unfinished testament and one of the summits of symphonic literature .
Conceived as his last tribute to God, the Symphony No. 9 in D minor (1894) occupied the last years of the Ansfelden musician, gradually marked by illness. In this "Goodbye to life", as Bruckner himself referred to the Final AdagioHis sufferings, the doubts that most anguished him, and also his deepest faith in a divinity that did not always offer a consoling countenance are perceived. The harmonic richness, a persistent tonal uncertainty and the eloquence of the dramatic accents, are elements that mark the future of a work whose complex developments are resolved in dissonant climaxes that leave a multitude of questions in suspense.
Tickets
Tickets for sale for the concert through the web ofgrancanaria.com and at the ticket offices of the Alfredo Kraus Auditorium and the Pérez Galdós Theater.
Special discounts are offered for students and over 65s and under 26s.
Security
In compliance with the measures dictated by the health authorities before the Covid-19 pandemic, and in order to continue with the vocation of public service and attention to the public, the use of a mask will be mandatory when entering and leaving as well as throughout the concert.
The strict protocols conducive to ensuring a safe distance both in the access and in the concert have led us to establish differentiated access routes to the room.
The OFGC Foundation will take into account at all times the updates of the security protocols according to which the programs could be modified.