Guns N'Roses, Extremoduro or Alejandro Sanz, among the musical appointments for 2021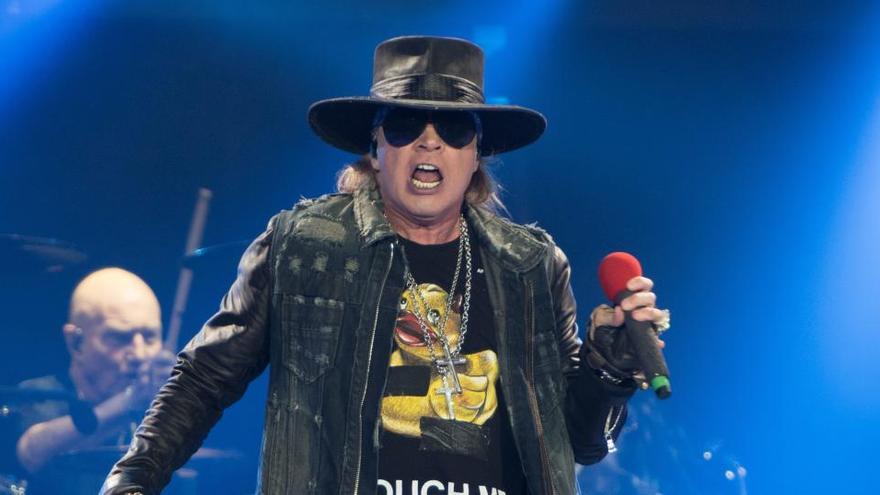 Andalusia will host in 2021 concerts such as those of Guns N'Roses, Extremoduro or Alejandro Sanz, appointments postponed in 2020 due to the pandemic caused by the Covid-19, which also forced the cancellation of other musical encounters such as those of Manuel Carrasco or Marc Anthony.
Thus, the Benito Villamarín Stadium is once again the scene of the concert that the Guns N'Roses are scheduled to offer next June 5 in Seville, an appointment that the American hard rock band had planned for May 23 and that had to be suspended, like the rest of their European tour.
Extreme hard, for its part, announced in November the dates of its new farewell tour in 2021, with which it will arrive on June 19 at the Cartuja Stadium in Seville, the same space in which the Extremaduran group had planned to perform on June 30 May, while Alejandro Sanz has also rescheduled his appointments in Andalusia with LaGira. Thus, the Madrilenian has two concerts in Marenostrum Fuengirola on July 2 and 3 and on July 9 and 10 at the Ramón de Carranza Stadium in Cádiz.
Marc Anthony has scheduled a concert again this year in Fuengirola, specifically on June 25, after spending the day before with his Opus Tour in Seville and arriving on July 1 in Chiclana de la Frontera (Cádiz). Manuel Carrasco also recovers this year some of the appointments scheduled for 2020 and will perform, among other cities, in Malaga on June 5, in Isla Cristina (Huelva) on August 6 and 7 and in the Andalusian capital on September 18.
Bad religion, who had planned to return to our country last year to celebrate their 40 years of musical career, resume their concerts in Spain, Malaga being once again the place where the American punk-rock band will perform on May 18.
Equally, David Bisbal He reschedules his tour and summons his fans on June 4 in Seville, on June 19 in Malaga, on June 25 in Granada, a day later in Córdoba and already in August in Chiclana de la Frontera (Cádiz) and in Marbella, while that Pablo López does the same and arrives in Malaga on May 8 with his 'Unikornio Tour', and three days later to Seville, a city where he repeats in June (days 17, 18, 19 and 20), to call July at the Starlite Catalana Occidente in Marbella.
It will be the Marbella festival that will bring together names like Tom Jones (July 8), José Luis Perales (July 10), Maluma (July 16), Lionel Richi (on July 27), Simple Minds (July 31) in 2021 , Morat (August 2), Raphael (day 5), Tomatito (August 13), Estopa (day 19), Rozalén on August 26 or Ara Malikian two days later.
Another festival, the Concert Music Festival 2021 from Chiclana de la Frontera (Cádiz) this summer will host the Loquillo performances on July 9; Andrés Calamaró on the 24th; Sting on July 29; Leiva the first of August; Pastora Soler on the 12th; Miguel Poveda on the 15th; The secrets on the 16th; or Mónica Naranjo on August 20.
Other appointments planned in Andalusia for this 2021 are the concerts of Marlon on February 27 in Malaga; Hidrogenesse on March 19 in Granada; Long live Sweden on April 17 in Córdoba; El Barrio on May 1 in Córdoba and on May 22 in Malaga; Daddy Yankee and Karol G on June 26 in Granada; Bunbury on September 18 in Malaga; India Martínez on October 16 in Jaén; o Alejandro Fernández on November 25 at the Martín Carpena in Malaga.