Guns N 'Roses releases' Absurd', their first unreleased track in 13 years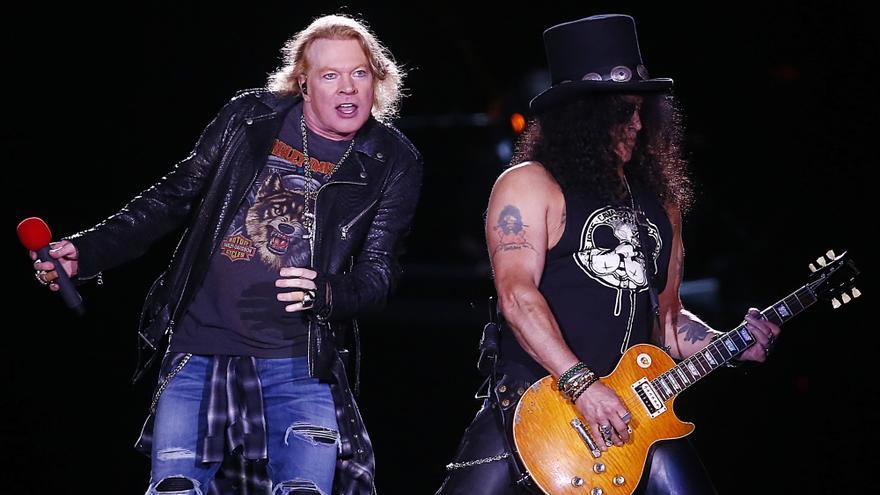 Guns N'Roses have published this Friday the study version of the subject 'Absurd', which they presented in a live show this week and which constitutes his first unreleased material in 13 years.
Actually written in 2001, the song was born under the title of 'Silkworms'during the days of preparation of his sixth studio album,'Chinese Democracy'(2008), which is currently the last album with own and new cuts offered by the band.
'Absurd', which can already be heard on digital platforms, is a hard-hitting rock piece and blazing riffs, with Axl rose offering in between a good portion of its mythical highs.
It was presented for the first time during a performance in Boston that is part of its long-delayed and finally resumed tour of North American stadiums, which began on July 31 in the city of Pennsylvania and before 30,000 people.
Recently, the American band announced that it was forced to postpone its long-awaited European tour until the summer of 2022.a, a new postponement due to the coronavirus of the concerts that were originally supposed to take place last year.
"Unfortunately we have to appeal to your patience once more," the group asked in a statement in which they reported that the "tour" will stop on June 4, 2022 in Lisbon and will continue in Seville on the 7th of that month at the Benito Stadium. Villamarin.
It was in 2016 that the founding members Axl Rose, Duff McKagan and Slash reunited again. after 23 separate years on the 'Not in this Lifetime' tour, reaping unprecedented box office success. In fact, with more than 563 million dollars (510 million euros), it is ranked third among the highest grossing companies in history.