Guindos warns of possible liquidity tensions in investment funds | Economy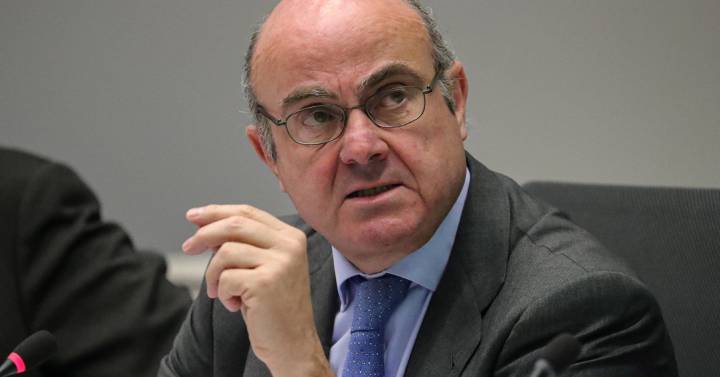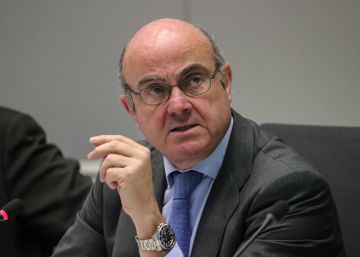 The Vice President of the European Central Bank (ECB), Luis de Guindos, has warned this Friday that one of the "vulnerabilities" of the European financial system is the investment fund sector, which supports "a potential for risk" if "liquidity tensions" occur.
Guindos has indicated, in a conference on the occasion of the ninety anniversary of the newspaper ABC from Seville, which worries him a scenario of liquidity tensions in this sector because, he said, "it has grown a lot in recent years in an environment of very low interest rates and has taken a lot of risk" with lower liquid assets. He has clarified that these "difficulties" would only be presented in scenarios of "liquidity tensions" in this sector which, he said, "is not as supervised as that of the banking sector."
Bank valuation problem
"This is an issue that worries us more and more, although in Europe it is not as pressing as in the case of the United States," he added. Guindos has assessed that the capitalization of European banks "has more than doubled after the last crisis," so the European banking system "is much stronger than ten years ago," but has warned of its low profitability and price.
In his opinion, the increase in capitalization and liquidity of European banks, "much higher than it was ten years ago," he said, but was concerned about his "profitability problem" by narrowing margins caused by low rates of interest.
The average profitability of banking in the euro zone is around six percent, but its valuation is adjusted downwards, with stock quotes equivalent to fifty percent of their book value ", He has pointed.
Guindos has highlighted the "need" for "a consolidation of the European banking system", through alliances or mergers of entities from different countries, because the sector needs to "limit its excess capacity and adjust its costs" and resemble the situation of banks Americans who, he noted, have better profitability and quote "above their book value."
Capear the storm
On the other hand, he was convinced that "if things are done relatively well, Spain can perfectly weather" the current "global economic slowdown and continue to grow above the euro zone average."
He acknowledged that the current ones are "moments of uncertainty without a doubt", with "economic slowdown" in Europe for "practically 18 months", but of the Spanish economy only
You can say "pretty words."
"I will only speak well of the Spanish economy," said the former minister of the branch in the presidential stage of Mariano Rajoy, to add that "today is not the year 2008 – alluding to the beginning of the last major crisis economic– because Spain carried out many reforms
and they have corrected many imbalances that do not occur now. "
In this way, he commented that the level of indebtedness of families "is much smaller, there are practically no savings banks and the banking system works well", in addition to "there is no real estate bubble, and Spain is competitive and is growing above
the European average. "
. (tagsToTranslate) cherries (t) warn (t) eventual (t) tension (t) liquidity (t) fund (t) investment (t) vice president (t) bce (t) see (t) vulnerability (t) system ( t) financial (t) bear (t) potential (t) risk (t) produce



Source link