Guindos underlines the ECB's "total commitment" to European debt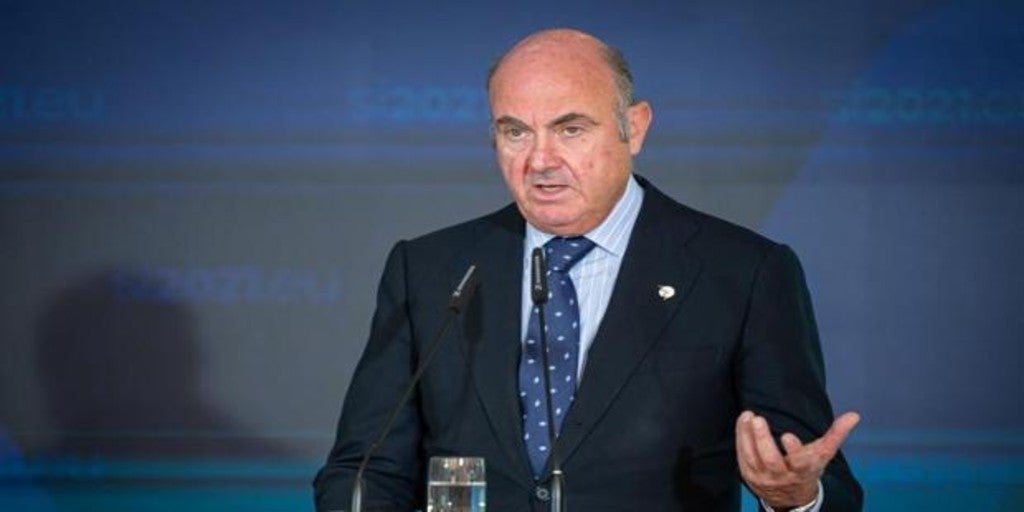 Rosalia SanchezCONTINUECorrespondent in Berlin Updated: 06/16/2022 12:17h
Save
Related news
As an explanation for the sudden turnaround announced yesterday by the European Central Bank (ECB), its vice president, Luis de Guindos, has argued that the Governing Council of the European monetary institution is willing to act to combat the fragmentation of financing costs of the sovereign debt of the euro zone and has guaranteed that
the ECB will "quickly" implement a scheme to mitigate the divergence in the debt spreads of the euro member countries. "We have a total commitment to rapidly develop, design and launch an instrument that will tackle unjustified fragmentation," he told a conference. In previous statements to the Greek newspaper 'Ta Nea', Guindos has also insisted that "the markets will have no doubts about how much we are willing to face fragmentation" and has justified this new initiative, which for many once again moves away from the mandate of the ECB, recalling that fragmentation, as an obstacle to the proper transmission of monetary policy, has always been a concern for the Governing Council of the ECB.
Just one day after the extraordinary meeting of this governing body, which resulted in a statement announcing a new 'flexibility' in the reinvestment of bonds at maturity, and the design of a new anti-fragmentation instrument whose details are still unknown details. Guindos explains that "the main message of yesterday's meeting is our full commitment to dealing with fragmentation" and adds that he trusts that the details of the plan and the characteristics of the new instrument will soon be agreed upon, although he has avoided confirming that this decision will go to be taken at the next meeting of the Governing Council of the ECB, scheduled for July 21.
The vice president of the ECB also makes an effort to clarify that the base scenario of the entity's macroeconomic forecasts indicates that there will be no recession, although the eurozone will register low growth. He acknowledges, however, that in more extreme situations, including a severe disruption to energy supplies, growth would turn negative by 2023.
The number two of the ECB, who for months maintained the official discourse that inflation was circumstantial and would disappear on its own in the medium term, now admits that the institution's projections suggest that inflation, currently very high, "will only begin to come down gradually at the end of this year", staying above the 2% target throughout the forecast horizon. "Inflation is more persistent and widespread than we thought a few months ago, but it will continue to fall in 2023 and 2024", it states.
View commentsTopics

Source link