Guindos (ECB) fears that the impact of Covid-19 may lead to a sovereign debt crisis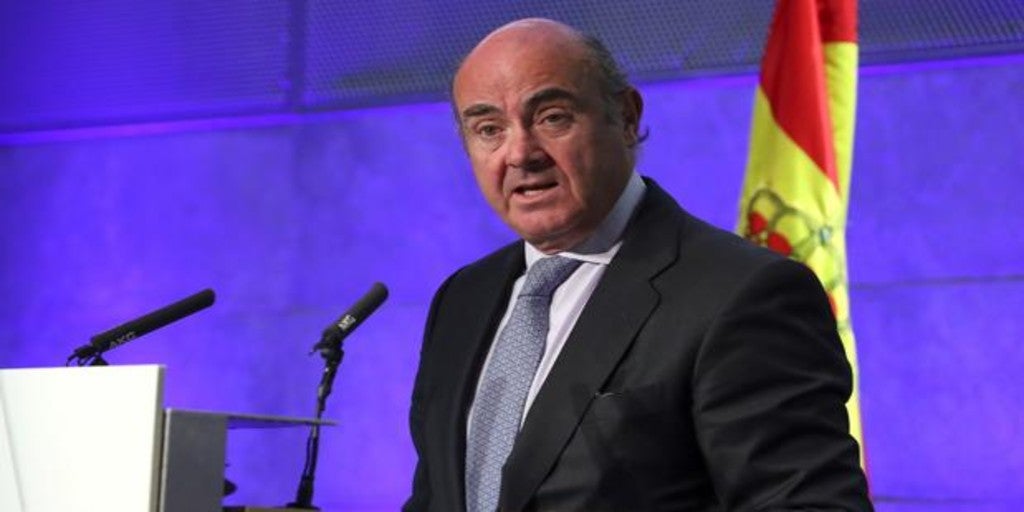 Madrid
Updated:
save

The impact of the Covid-19 pandemic has greatly amplified weaknesses that were already present in the financial sector, as well as in some highly indebted sovereign companies and issuers, according to the European Central Bank (ECB), which has warned of than the increase in public debt as a result of governments' response to the crisis It can reactivate the pressure on the sovereign debt of the most vulnerable issuers.
"The pandemic has caused one of the most pronounced economic contractions in recent history, but far-reaching measures have prevented a financial collapse, "said ECB Vice President Luis de Guindos, at the presentation of the update of the Financial Stability Report.
"However, it will be necessary to address the repercussions of the pandemic on the prospects for bank profitability and public finances in the medium term so that our financial system can continue supporting the economic recovery, "he added.
In this sense, the institution has highlighted the implementation of packages of fiscal measures by the different countries of the euro zone in order to cushion the economic consequences of the pandemic for households and businesses, pointing out that such actions can support the recovery of the economy and alleviate the situation of companies in liquidity difficulties.
However, the ECB has warned that, for the future, «the associated increase in levels of public debt it could also trigger a reassessment of sovereign risk by market participants and reactivate pressures on the most vulnerable sovereigns. "
In this sense, he added that «A more severe and prolonged economic contraction than expected, if combined with higher sovereign financing costs for some euro area countries and the materialization of contingent liabilities, it would run the risk of unsustainable path the public debt / GDP ratio of countries already heavily indebted ».
"Significantly lower" profitability
On the other hand, the central bank warns that the profitability of banks in the euro area will be in 2020 "Significantly lower" than the pre-pandemic level Reflecting the changes in the evolution of company profits and the greater weakness in the generation of new business, as well as the fall to the minimum of the valuation of the entities and the increase in their financing costs despite the increase substantial capital and liquidity since the last financial crisis.
In this sense, the ECB has considered that the eurozone entities should benefit from the action of the prudential authorities to ease capital requirements and give them greater operational flexibility to maintain the flow of credit to the economy.
In addition, the ECB Banking Supervision recommended that banks temporarily refrain from paying dividends or repurchasing shares, strengthening its ability to absorb losses and avoid deleveraging. "These capital measures are expected to remain in place until the economic recovery is well established," the ECB recalled.