Guide with the best companies dedicated to construction, consulting and interior design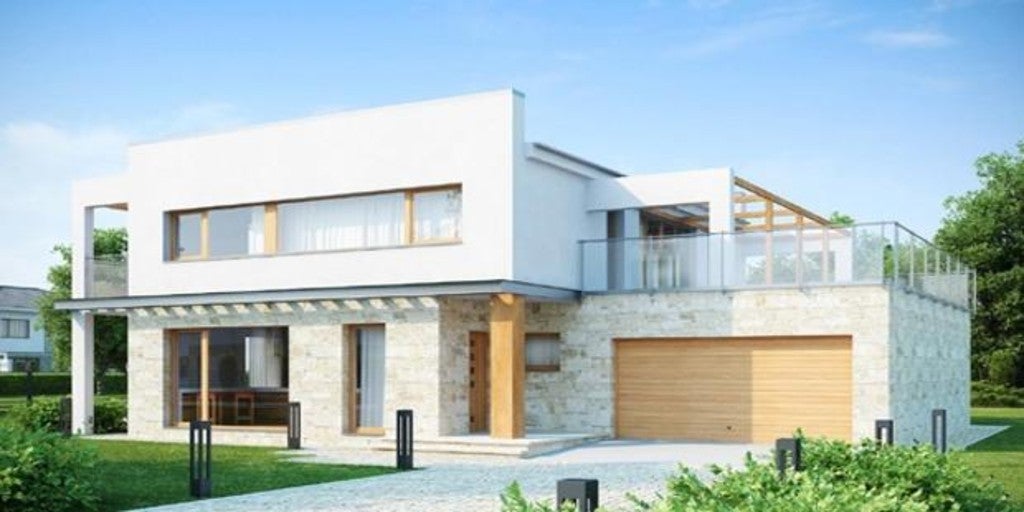 Updated:
save

For some time now, our society has become increasingly aware of the importance of saving energy. Energy efficiency is sought in the home, the use of renewable energies continues to grow and the architecture of the future is already present today.
Throughout the article we will talk about current topics such as air quality, closing solutions for windows and doors, new concepts of architecture and interior design or sustainable construction.
In this guide we present the best companies dedicated to construction, consulting and interior design. All of them with highly qualified professionals dedicated to offering a quality service to their clients.
Deceuninck
To start with, we present Deceuninck, a leading company for windows and doors in Europe with innovative, ecological and design solutions for windows and doors. Insulation and efficiency of the enclosure is one of the key points to achieve Passive House certification. In this sense, Deceuninck It presents the profiles with ThermoFibra, an innovative material that is 100% recyclable, which offers the highest rigidity and insulating capacity in the sector, greater durability, minimal loss of energy and thus greater efficiency.
These are Deceuninck systems with Passive House certification:
-Elegant Infinity ThermoFiber It reduces its weight by 30% and substantially improves its insulation and sealing performance.
-Elegant Abstract it preserves the Forthex insulation in the frame and incorporates steel in the leaf, which gives the profile more resistance.
-Zendow Neo Premium shows a glazing of up to 54mm combining rigid PVC with ThermoFibra.
-Legend It incorporates a third central closing joint with 6 chambers on the 90mm leaf and 5 on the 76mm leaf.
Deceuninck is the leading company for cladding in Europe. It is present in more than 75 countries in Europe, North America and Asia, and has around 3,000 employees worldwide. The company's headquarters are located in Belgium.
Website: www.deceuninck.es/es-es
CMYK Architects
CMYK Arquitectos has created their own concept of architecture, and we have contacted them to find out what it is about.
What exactly is CMYK Arquitectos? What makes you different?
We are a small studio with a lot of world. Its founders have developed an international career in Switzerland. We work exclusively on residential projects with a specialized and professional service. We focus on the true needs of each client and go into every detail to design "your" project. We focus on the trend of sustainable architecture.
Is sustainable architecture and passive houses the same?
There is a lot of confusion with the terms efficient, passive, sustainable, ecological, etc. Although they are related to each other, they do not mean exactly the same thing. The efficient houses and passive houses They are built under the premise of zero consumption, but they may not become sustainable in the sense that they have been built with highly polluting materials in their production or transport chain.
How do you imagine the future of architecture?
Sustainable architecture is well established in Europe and is increasingly in demand in Spain, especially in individuals. Houses and even passive buildings will also eventually become standardized and we are working to build that future. We also offer an education service, spreading information on our blog. We try to show our clients the benefits.
cmyk-arq.es / 621240379 / free video call: calendly.com/aj-cmyk/presentation-video
Rebuelta Study
We also had the opportunity to interview people from Rebuelta Study, a multidisciplinary team of artists, architects and interior designers.
How long have you been in the sector?
We opened the studio in early 2016. We came from different paths; Almudena, an architect, worked for years with Belen Domecq and Pascua Ortega with whom she learned a lot and it was she who launched herself to create alone and who founded the studio. Cristina (her sister) would join later, after dedicating herself 100% to painting, she studied Interior Architecture and Fine Arts.
Now we work together and we love it because, although we each have our ways, we have the same aesthetic criteria and we contribute our different personalities to the projects and that makes them very complete.
What are the fundamental services that you offer?
We are a fairly all-terrain team, we have everything; architects, interior designers and artists. We deal with projects of all kinds: new plant works, renovations, reforms or decoration projects exclusively. We adapt to the needs of each client with the intention of contributing our experience, vision and way of doing to achieve aesthetic and functional spaces. We mainly focus on residential projects although we have also built restaurants, offices and a hotel.
Tell us a little about the profile of your clients.
Our average client is usually a young person (especially in spirit), eager to innovate and find different solutions to the usual problems. They ask us a lot to use materials, unique and special shapes to solve each element that makes up the project. They are clients who like clean but warm, livable spaces.
What do you think makes you unique or special?
We understand that what makes our work unique is our aesthetic criteria and the way we conceive spaces. We like to mix classic elements with other more modern and current ones. In order to create warm and sophisticated spaces, we do not like to abuse elements. We usually use few, but very careful elements.
www.almudenarebueltadomecq.com | [email protected] | Tel: +34 910 245 823 | @studiorebuelta
Athermic
In Athermic we care about air quality and therefore we have a highly qualified and specialized technical team, which thanks to its continuous training knows the technological and cutting edge innovations, we advise on facilities, current regulations, energy consumption, and the environment. Work planning and measurements. Homologation of equipment and facilities.
Our professionalism and experience since 2003 guarantees an effective and quality service. We have all the necessary accreditations and certifications.
We want to achieve total satisfaction on the part of our clients, both individuals and professionals, by translating their needs and expectations into criteria that lead to the completion of work that fully meets their quality requirements and meets delivery deadlines. planned.
We include multiple technologies available to customers such as aerothermal, photovoltaic installations for self-consumption, solar systems, duct filtration systems, ventilation design, all for both premises and single-family homes. As well as comprehensive maintenance of the facilities, applying disinfectant products and replacing the filters with others more effective against bacteria
The quality of the air we breathe is becoming increasingly important, and there is already legislation and studies related to outdoor air pollution and the consequent indoor air pollution.
www.acontermica.es | [email protected] | Phone: 952.04.19.46
Greening-e.
We will then interview Tobías Deissler, CEO of Greening-e
How long have you been in the sector and what is your origin?
Greening-e began its journey in Granada in 2011 with a firm commitment to sustainability and the environment. Our goal was and is to be the partner of energy solutions for companies and industries.
Today Greening-e is present in Europe, America and Africa, with its own offices in Granada, Madrid, Barcelona, ​​Mexico City, Rabat and Senegal.
What are the fundamental services or products that you offer?
We have four business lines: Industrial Self-Consumption, Development of Photovoltaic Plants, Energy Efficiency and Operation & Maintenance. We cover all phases of the process; design, development, construction and maintenance. This allows us to better adapt to the needs of the market and our clients, providing tailored solutions for each case.
Tell us how are the people or companies that usually turn to you.
Today there is a greater business awareness to develop strategies based on energy saving and the use of renewable energies. Any company, industry or factory can benefit from this type of facility and be more competitive.
At Greening-e we have developed more than 250 MW in photovoltaic installations and we have 1,000 MW in different process phases. To date, we have achieved more than 3 million euros in savings for our clients and more than 18 thousand tons of CO2 not emitted to our Atmosphere.
What do you think makes you unique or special?
The renewable energy and energy efficiency sector is in continuous transformation and at Greening-e we have been able to adapt, evolve to the market and to the needs of our clients and all thanks to our team of more than 120 professionals specialized in each line of business. This gives us the security of guaranteeing maximum productivity and profitability in our facilities, offering the best service and the greatest savings for our customers.
www.greening-e.com || in[email protected] | Phone: + 34 958 46 61 29
Greenbuilding
Greenbuilding is a company in Mallorca that offers a comprehensive service, always focused on sustainable construction
Behind Casas Moma is GreenBuilding, a company specialized in sustainable construction in Mallorca. Its founder, a Majorcan civil engineer, is committed to greater environmental awareness and modernization in the construction sector. Transparency, energy efficiency, the reduction of the carbon footprint and houses without toxic materials are the company's axes.
The prefabricated light wood framing panels offered by Casas Moma represent a highly energy efficient solution (passive houses or houses with almost zero energy consumption) in a minimum period (between four and six months) and at a very competitive cost without sacrificing quality. .
The company offers a comprehensive service, being able to take charge not only of the construction but also of the project and the required procedures. They also adapt traditionally designed projects to panel construction. GreenBuilding clients especially highlight the professionalism, the personalized treatment, the support they have received and the search for solutions to suit their needs.
www.greenbuilding.es | www.casasmoma.com | [email protected] | [email protected]