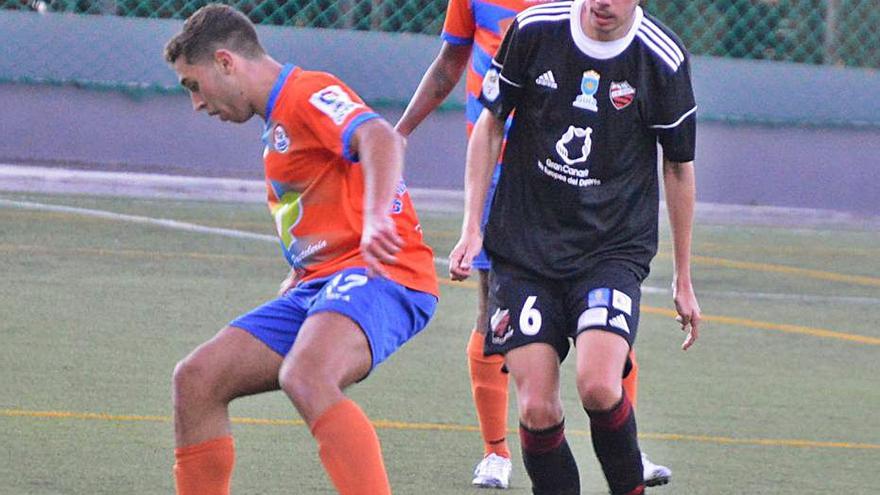 The Pulido San Mateo Bakery rescued a point in his visit to Octavio Estévez in a match in which the Guide missed a good opportunity to win a vital victory for salvation (2-2). The team of Iván Mendoza and Aday Santana beat the halftime in a placid way -2-0-, thanks to a double by Cristian, the second of them to materialize a penalty. After the break, Juan Carlos Socorro's men recovered with goals from Felipe y Gabri. Braulio scored a penalty that could have meant a comeback from the movies.
After a few minutes of scoring, a fearful Guide was seen on the defensive plane, who opted for long balls to get closer to the domains of the red-black Juan Carlos. For its part, Socorro's squad was impetuous and was able to go ahead with a free kick from Kilian, which crashed off the crossbar.
Before the quarter of an hour, the Guide responded by achieving 1-0, through Cristian, after the execution of a low foul. With both against, the Vega de San Mateo team looked for the equalizer, but what came was the second local goal. Despite the unfavorable score, San Mateo, who brought Braulio and Gabri onto the field, were not daunted.
The Mendoza and Santana team wasted even a numerical superiority – due to the expulsion of Edu – and ended up frustrated in the final stretch of the contest when they saw how two gold points flew to seal the permanence.