Guayaquil, the incubator of Ecuadorian writers who triumphed outside their country | Babelia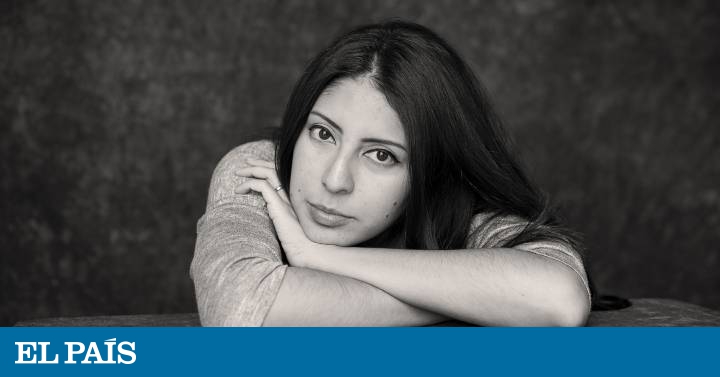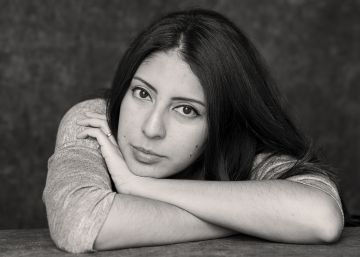 This is a story of inconsistencies. There would not be such a powerful voice of women in Ecuadorian literature without the marked patriarchal accent of Guayaquil. There would not be a generation of Guayaquil writers receiving awards and international recognition if they had not found more visibility outside of Guayaquil than in their own land. And there would be no way to talk about a generation or hatching of the lyrics in Ecuador without the germ of some mentors who evoked feminine and feminist signatures when in the study titles there was only room for the masculine ones and when gender claims were still a phenomenon isolated.
The hot and hot Guayaquil, the Guayaquil of traditional moral values ​​and the Guayaquil of the powerful men is the environment that accompanied María Fernanda Ampuero, Mónica Ojeda, Sabrina Duque and Solange Rodríguez Pappe until they arrived at the Catholic University Santiago of the city to study Literature and Social Communication, which was the career to be a journalist. All of them, except Rodríguez Pappe (43 years old), later flew abroad before harvesting prizes with their publications. For the four, the university stage was transcendental, made them aware of the literary space that women could occupy and that is reflected in the voice they have in their texts. "We have been brave and risky. We did not win the silence, "confirms Solange Rodríguez.
They landed in different years in a similar classroom: a space of few students led by teachers with a projection of sights. "I came from a religious school and when I entered college I knew that was my place. I broke free, "recalls Ampuero (43 years old). All agree that the germ of this generation is in those years and in their mentors, who, like all cultural groups called to transcend, were baptized. Your name: Attic women.
That name did not refer to a club of friends but to a private space to read and study that made Cecilia Ansaldo. "It was not an academic group, but a group of women, from a very different profession, who agreed on the taste for literature. We decided to meet not only to read, but also as cultural activism in Guayaquil ", explains Ansaldo, who was a student of Letters at the Catholic University of Santiago de Guayaquil and where he gave a lecture for 42 years.
"I found myself in my own readings with a Spanish awakening in the books of Celia Amorós, Emilia Valcárcel, who was my teacher, Marina Mayoral… With all those names I was building a literary fabric, which can be recognized as feminist, that I was projecting on students, "Ansaldo recalls. "I can identify an exciting decade of the nineties, which is where I begin to be a teacher of María Fernanda Ampuero, Solange Rodríguez, María Paulina Briones ... We are now talking about writers who have already crossed the 40 years and I recognize in them that germ, those we are excited that they sprout early for literature. "
Would you talk about a generation of Ecuadorian writers without that educational influence? "I think it would have taken a little longer. But, yes, Cecilia Vera de Gálvez, who is from my own time, and I push this avalanche that we live with joy today, "says the teacher.
His disciples prove him right. "I feel that we are daughters of these women," acknowledges Sabrina Duque (40 years old) from her home in Nicaragua. Solange Rodríguez says that it was thanks to that group that she met Ecuadorian writers such as Sonia Manzano, Alicia Yánez, Lupe Rumazo and Gilda Holst. Therefore, coinciding with María Fernanda Ampuero, she advocates recognition: "It is important to remember and be pleasant with the Ecuadorian authors from whom we have nurtured." For Monica Ojeda (31 years old), Attic women "They made their way" 20 and 30 years ago, when Guayaquil was even more hostile than now. They claimed women's rights long before feminism was a global movement.
An award-winning generation
Together with Ampuero, the names of Sabrina Duque, Mónica Ojeda and Solange Rodríguez Pappe are increasingly found in bookstores and as protagonists of literary prizes on both sides of the Atlantic. Duke lived in Brazil and in Portugal. There he ran into the story he titled Vasco Pimentel, the hearer, which was worth it 2015 finalist of the Gabriel García Márquez Journalism Award. Then he moved to Nicaragua, where he conceived his book of chronicles Volcanic (Debate, 2019), extended by the winner of the Cervantes Prize Sergio Ramírez.
A similar path has been built by Monica Ojeda, established in Spain, where she has published her most recent novels: Heinous (2016) and Mandible (2019), both with the Candaya publishing house. In Cuba he had published the novel The disfigurement Silva (ALBA Cultural Fund, 2015), recognized with the missing ALBA Narrative Award. In 2017, Bogotá was included in the list 39, which brings together the best Latin American fiction writers under 40. And on September 5 he won the Prince Claus Award for Culture and Development for his contributions to culture. The award is granted by the Prince Claus Foundation in the Netherlands, 9,800 kilometers from his home.
María Fernanda Ampuero It has become one of the most prominent feathers in Latin America. Its consolidation came with Cockfight (Foam pages), highlighted by The New York Times in Spanishl like one of the ten fiction books of 2018. I had previously published dozens of chronicles and stories in magazines. His book was published in Spain, where he lived after passing through Argentina and before settling in Mexico. Now, he is back in Ecuador, but says that leaving the country and Guayaquil helped him to breathe. "Madrid gave me a freedom that would never have existed without migration," he says.
The only one that has always remained in that hot Guayaquil - for temperature and hostility - is Solange Rodríguez. But his most recent storybook, The first time I saw a ghost (Candaya, 2018), was published in Spain. For Duque, she has inherited the work of training the new generation of writers, as did the women of the attic: "She is writing wonderful books and is dedicating herself to training new students." Rodríguez Pappe summarizes his decision to remain anchored: "I have to reconcile daily with Guayaquil," he says, aware of the hostility of the city. That "suffocating and mojigato" environment, in the words of Ampuero, in which Ojeda never finished feeling "comfortable and safe" and that, according to Duke, "incubated a rebel generation", has not evaporated, but now he receives them All of them with admiration and recognition. "There has not been a moment in the history of Ecuadorian literature as big and as glorious as this," agrees Ampuero.