Guards and police mobilize for "real" equal pay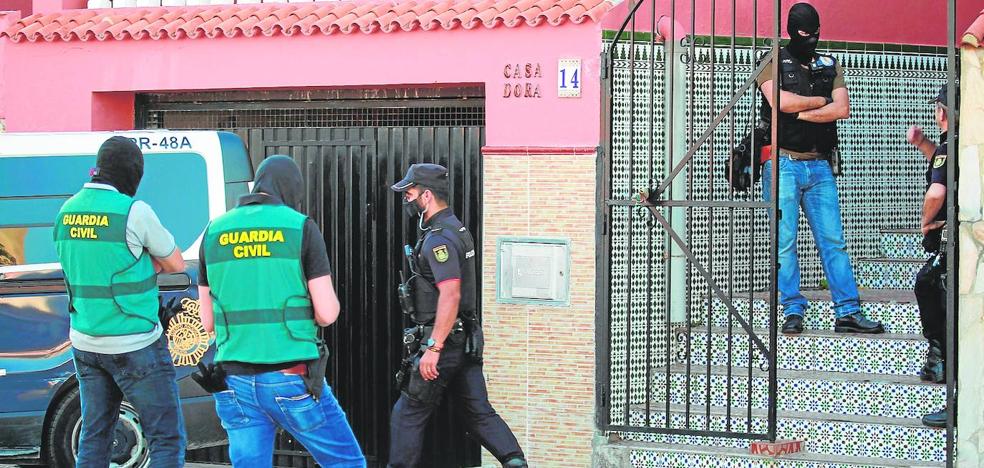 The AUGC and the SUC denounce that the agreement signed to receive the same remuneration as the Mossos is not fulfilled
Six years after signing the
Salary Equalization Agreementnational police and civil guards warn with
mobilizations if he
Ministry of the Interior does not calls a negotiating table to address aspects of this pact that have not been developed.
The most "clamorous" is receiving the same remuneration as the Mossos d'Esquadra and the Ertzaintza, with whom they maintain up to a
20% salary difference.
The
Unified Association of Civil Guards (AUGC) and the
Unified Police Union (SUP)), the two majority organizations, have summoned the
Minister Grande Marlaska to sit down again to negotiate "undeferrable" demands.
Both entities emphasize that the priority issue is full compliance with the Salary Equalization Agreement signed in 2018, which has not been fully developed. The document contemplated a disbursement of nearly
810 million so that, within three years,
national police and civil guards had the same salaries as their colleagues from the autonomous bodies.
clauses

According to the SUP and the AUGC, this was the "best agreement reached between officials and administration, but
clauses are missing to execute», they denounce. In this sense, they request "urgent budgetary measures" to encourage the return to active service of the
reserve staff of the Civil Guard and those of
second activity in the Policea concept to which 100 million should be allocated.
They also consider that there should be a
salary increase for extraordinary services dedicated to reinforcing citizen security, as occurs in regional and local police forces.
These organizations also stress the need to develop a
new audit to analyze the figures "position by position" and promote the necessary legislative measures to guarantee that "salary dysfunctions" are not repeated between state, regional or municipal police officers who perform the same functions.
In their request to Interior, both SUP and AUGC
call for "concrete progress" for the setting of a "decent working day that puts an end to uncertainty and precariousness" and a review and update in their retirement or retirement conditions.
salary difference

The
Civil guards who work in the Canarian community do not have on their payroll a
territorial compensationl for working in a remote territory
not by shiftbonuses that the agents of the
National Police in the archipelago.
These circumstances - denounces the Unified Association of Civil Guards
(AUGC)- implies that the wage difference between these two bodies is about
300 euros per month for cash.
They consider it to be a
"blatant discrimination" which has become a claim that this organization has maintained over time without a satisfactory response so far.