Guardiola: "Messi is not in our plans"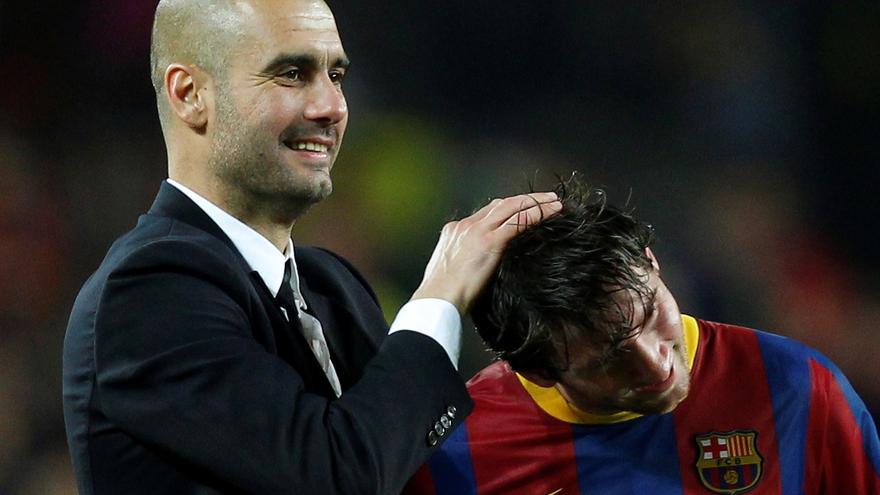 The Manchester City coach, Pep Guardiola, has assured that at the moment it is not in his "plans" to have Leo Messi as a 'citizen', claiming the spending already made to sign a Jack Grealish which will wear the '10' of the 'sky blue'.
"We spent 40 million on Jack Grealish. The 100 that we pay and the 60 that we get in transfers. He will carry the number '10'. We were convinced with Grealish, and convinced that Leo would stay at Barcelona. Right now Leo is not part of our plans, "he assured at a press conference.
Guardiola was taken by surprise when Messi's non-continuity at the Camp Nou. "It was a surprise for everyone, for me too. The president was clear, I have not spoken with the player or with the president, so I don't know what happened. When you have lost a lot of money you have to make a decision, "he said.
"Day by day, game by game, he does something unique. I can only thank you for taking Barcelona to another level, allowing Barcelona to dominate football for a decade with him and his teammates. I wish him the best for the rest of his career. "
Previously, Pep Guardiola had said and reiterated that he would not go for Leo Messi while he was a FC Barcelona player. However, since June 30, when the contract ended, the Argentine was free, although the announcement of a new firm was expected and not this final outcome.