Guardiola: "I can't fix myself with City in Barça's 0-4"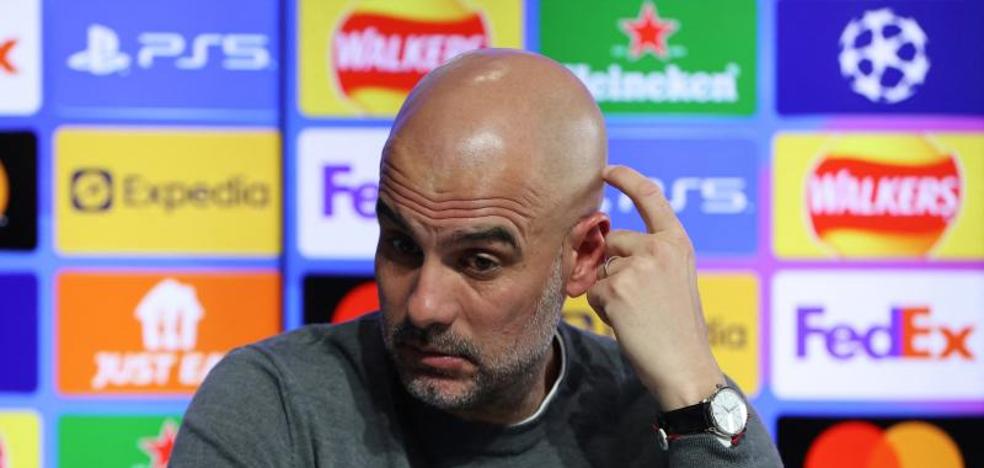 Semifinals | Lap
"Surely we will have to play even better than in the first leg to pass, but perhaps we can play worse and pass as well, because football is unpredictable", admits the Catalan coach
With the first leg of the Champions League semifinals 4-3 at the Etihad, Pep Guardiola returns to the Santiago Bernabéu this Wednesday, where 13 years ago he gave an exhibition from the Barça bench against Real Madrid (2-6). This season Barcelona endorsed a 0-4 to the eternal rival in the white coliseum, but the Manchester City coach clarifies that he cannot have that recent result as a reference because in the English team he does not have footballers of the level of the current culé team.
«The 0-4 doesn't serve me as a model because Xavi has players that I don't have, and he doesn't have some that I do. We are two very different teams, you can't compare", Guardiola settled when asked about Barça's win in the classic. «I saw the classic above. I saw it in 'highlights'. That day Benzema did not play. I know that Carlo (Ancelotti) did something that he doesn't normally do (put Modric as a 'false 9'). I can't rescue too many things from that game, "insisted the Catalan coach.
Guardiola faces the semi-final second leg as "a great test" for his team. "It is the best test that we can find ourselves to reach a Champions League final," added Guardiola, who believes that "surely we will have to play even better than in the first leg to get through." "But maybe we can play worse and pass as well. Football is unpredictable », he acknowledged.
«Sometimes you deserve something and you don't take it and other times, without deserving it, you win. We have to give our best and go out to win. Nothing more. We have to give our all and go for the final", highlighted who does not dare to predict which team is the favorite for the final. "We are two great teams. They are the champions in Spain and we are trying in England. The goal is to get to play the second final in a row », he pointed out.
Guardiola also wanted to congratulate Ancelotti for winning the League and becoming the only champion coach in the five major championships. «I admire the trajectories of professionals who have achieved so much. He has had fantastic teams. He has done amazing work on many sites. Always with really good football. I was lucky to meet him years ago », stressed who also revealed that he had not spoken with Xavi about Real Madrid.