Guagua Band launches 'Entre tanto noise', a "mature album" featuring rock, ska and reggae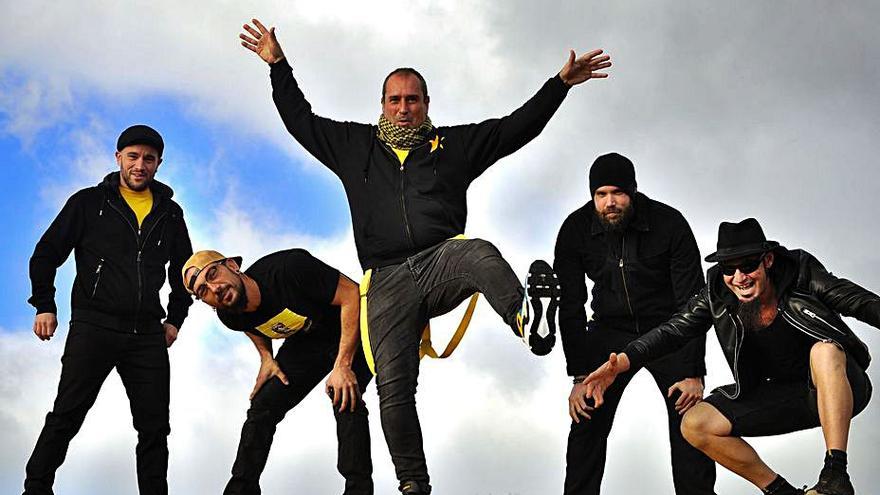 The Gran Canaria band Guagua Band released its fourth studio album for weeks, Entre tanto noise, a mix of rock, ska and reggae, the result of which is "a mature, hard-working, festive album with lyrics of high social content, where it plays in value respect for mother earth and cultural diversity ", affirm its members. With the single Complain na 'más, already presented on social networks, the fourth installment of the Vecindario band has to do with "the media noise generated by the disinformation media, manipulating realities as appropriate and generating hatred and fear of the population. We think that all this excess of information does not bring us anything good. The only thing they do is confuse the general population and generate tension ", they explain. An album recorded and mixed at C-studio in Gran Canaria, and mastered at Ultramarinos studios in Barcelona, ​​whose cover is inspired by the Pachamama, "in the whole of nature and all the living beings that inhabit it. We wanted to do this graphic tribute to remember where we come from, what our origins are, where life comes from. We live in a virtualized society that is getting further and further away from reality every day ".
Octavio Marrero (voice), Fernando Romero (bass and voice), David Pérez (keyboard and voice), Néstor Guedes (guitar), Fabio García (drums), Alberto Díaz (trombone) and Marcos Pulido (trumpet) are the members of Guagua Band, who share the same destiny since September 2007 with the aim of forming a musical family of their own, with different music-cultural influences, merging different styles of the world. Al calentito (2009), The search (2014) and The route of delirium (2017) are the published albums.