Guadalupe Plata: blues-rock excellence for mad times | Blog North American route and beyond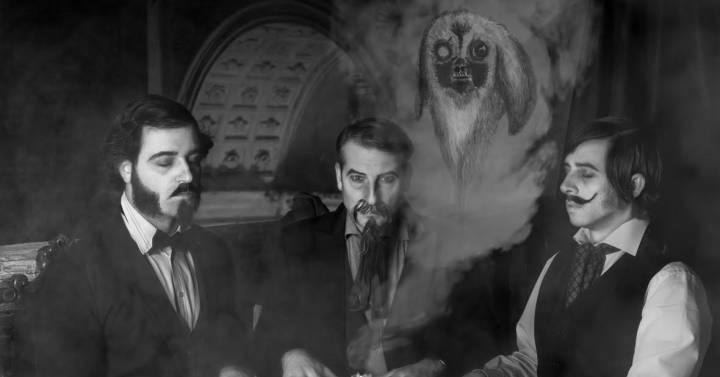 The prestigious British magazine Mojo he defined them as "as instantly identifiable as excellent." A Spanish band playing face to face in Anglo-Saxon publications from its blues roots. It's possible? It is because Guadalupe Plata is an unusual formation. A wonderful Spanish madness capable of squeezing blues-rock to unsuspected limits.
It is fortunate that we have them in these lands. And a new demonstration that we do not know how to value musical excellence in the same lands of Paco de Lucía. If it is already customary to observe how the most iconoclastic bands and artists survive on the margins of the music business in Spain, in the case of Guadalupe Plata the rule is fulfilled that quality is not enough to succeed, but also to be part of certain stylistic trends , fashions or scenes that feed back. None of this happens with this group from the south of Spain.
From Úbeda, Guadalupe Plata returns to the fray with their maniacal road and tavern blues-rock. This time, the band does it with a darker record, where the howls of country-rock are mixed with heavy blues, the garage-rock or, sometimes, a kind of paranoid gospel, closer to voodoo than to religious celebration. The album The Devil Can't Do You No Harm, recently published, it gathers a very particular universe, beyond the usual instrumental tension of the group, amplified with the voice of Mike Edison, who was part of the Pleasure Fuckers and is now dedicated to being a blues singer, multi-instrumentalist, artist spoken word and writer. Edison sounds powerful on this recording, with influences from artists like Captain Beefheart or Scott H. Biram.
In this way, in The Devil Can't Do You No Harm, This sound alliance stands out for making gospel and hillbilly the springboard to offer a punch of much more blues, fuzz and distortion. As if The Black Keys had a trip of a lot of southern whiskey and trippy. And for this they include versions of classics of the roots American like 'Oh Mary Don't You Weep', 'Go Down Moses' or 'Joe Henry'. They even twist, like in a championship hangover, Bob Dylan's love song 'Make You Feel My Love'.
The sound of Guadalupe Plata has never been simple music. Quite the contrary. Fighting lazy eardrums, but at least willing to drink from the swampy waters of the greasiest, most muscular blues. Now, in this new album, they maintain their identity, but recreating themselves in the most garage from Edison's voice. They don't lose tension, nerve, or scream, nothing that has ever done them (since they were unveiled in 2017) like a wild, smashing-acceleration band, bordering on the limits of B-series and wacko. underground.
Rhythm and live fire for a group that now shows once again that blues-rock must be conceived at this point in the film as a machine always in motion, trying to adjust to the times. In these times of polarization and vertigo, where everything moves at diabolical speed and is consumed with gluttony, it is appreciated that the frenzy fits something like Guadalupe Plata. If madness marks the day to day, or so it seems, what better way than to take it to the prism of this off-track train that this band represents.