Grosjean to race at Abu Dhabi GP as a precaution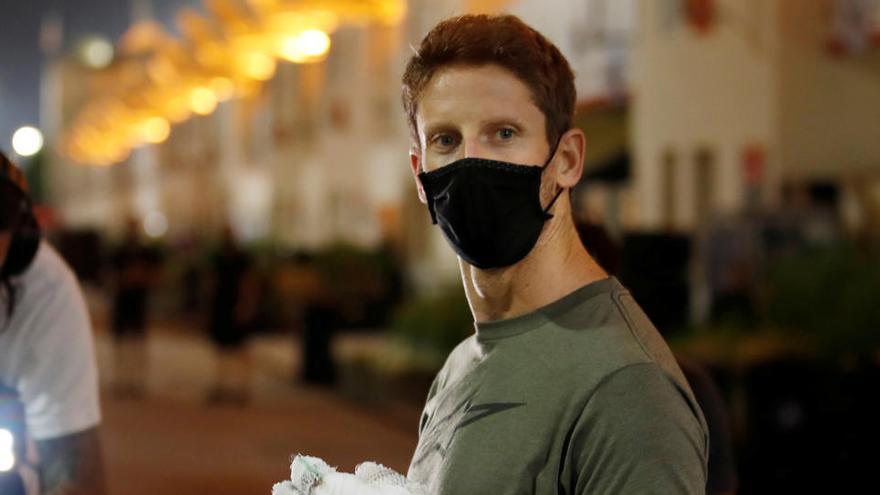 The French driver Romain Grosjean (Haas), who suffered a serious accident in the Bahrain Grand Prix from last week, will not be able to participate in the last appointment of the Formula 1 World Cup, the Abu Dhabi Grand Prix, and he will not be able to say goodbye on the track to the American team, in which he will not continue next season.
Furthermore, Haas F1 Team confirmed that the Brazilian Pietro Fittipaldi, grandson of two-time world champion Emerson Fittipaldi and currently replacing Grosjean at the Sakhir Grand Prix, will drive his car again on December 13 in Abu Dhabi, participating with Danish Kevin Magnussen.
While, Grosjean will return to Switzerland from Bahrain for burn recovery treatment who suffered on the back of his hands at the Bahrain Grand Prix on Sunday, November 29.
"It is a great sadness not to be able to contest my last race in Abu Dhabi and be there with the team. Together with my doctor, we have tried everything we could to recover and heal my hand, but the risk of running is too great for my recovery and my health. We made the decision not to run, and it is one of the most difficult of my life, but one of the wisest. I will miss the team, but I will support them as always, "said Grosjean.
Team Principal Guenther Steiner he regretted that the Frenchman is going to miss his last race with Haas. "But we all agree that the best decision must be made for his recovery. Romain has shown exceptional courage and amazing spirit in recent days. We know how much he wanted to be able to return to the VF-20 in Abu Dhabi, and we would have loved it. that it was, "he said.
"Romain believed in our Formula 1 project from the beginning, he promised to drive for us even before we built a car. His great effort has helped us to achieve this young team in Formula 1. We will always be grateful for his faith and commitment. It is those qualities, your drive and your ambition, that I am sure will help you in your recovery. On behalf of Gene Haas and on my behalf, along with all the Haas F1 Team members, we wish Romain the best, "he concluded.
During the Bahrain Grand Prix, the French driver's car collided with that of Russian Daniil Kvyat (AlphaTauri) and he deviated from his trajectory to go straight to the guardrail at high speed. On impact, the car was engulfed in a blaze of fire, split in two, as the wheels flew into the air. Grosjean made it out of the fire after 27 seconds and was admitted to hospital with burns to both hands.