Griso cuts Ayuso for his words about Iglesias: "Surely there is another way to express it"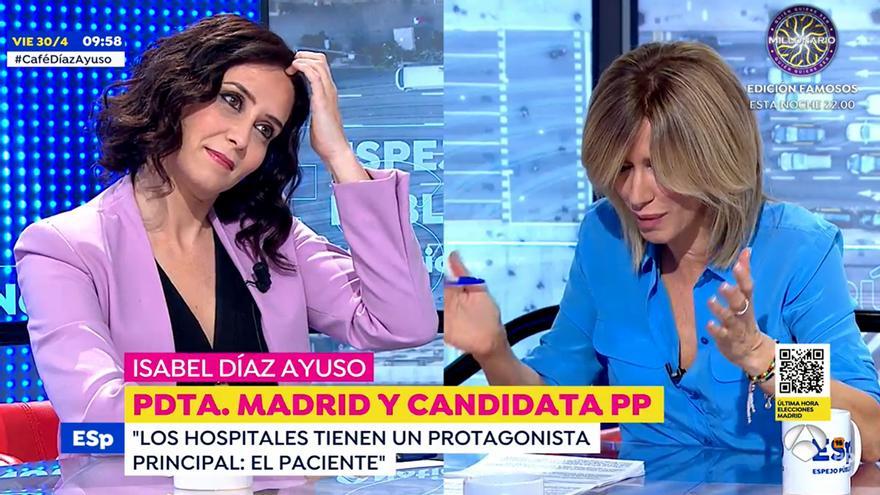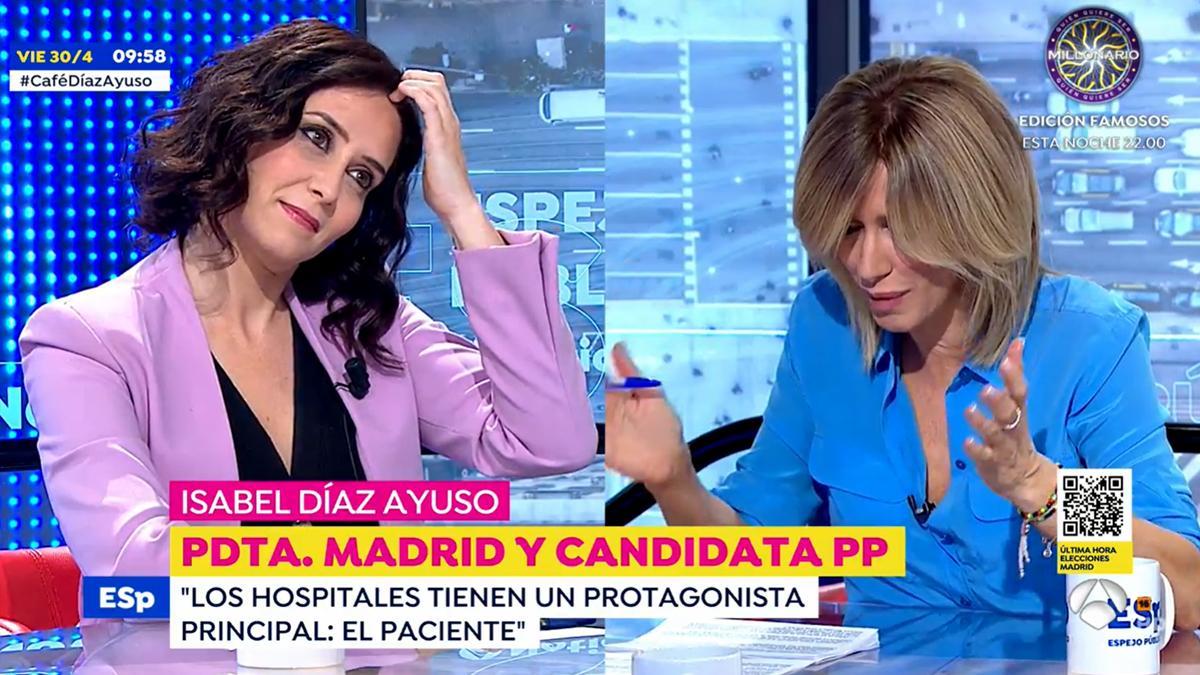 Candidates for 4M elections in the Community of Madrid continue with their electoral campaigns on the sets of TV. Isabel Diaz Ayuso visited 'Espejo Público' this morning and dedicated some harsh words to Pablo Iglesias, causing the surprise of Susanna griso.
"He says he doesn't want to talk about Pablo Iglesias, but in the last hours he has said that he was born from evil to do evil "The journalist recalled, who has also shown the response given by the leader of United We Can on his Twitter profile: "If my family were not threatened with death I would laugh at it, but to say this in a context of threats and tension It is completely irresponsible. When the ideological difference leads to personal attack, the door opens to fascism and violence. "
But Ayuso had no intention of softening his words and has reaffirmed: "I think Pablo Iglesias is evil and I've always said it. He doesn't seem like a good person to me." "It has always lived off the public to perpetuate itself. He was born with radical speeches, he drank from Chavismo, he was born from televisions in Venezuela. His party, from the ethical, the political and the economic, was nurtured by the worst dictatorships, the few that remain in the world and who are communists, "he began.
The PP policy has accused Iglesias of encourage "street riots", of "breaking shop windows" and even of lying and speaking "with contained rage." He has also criticized him for living "with tremendous opulence," among many other things. His speech was being so long that Griso has been forced to cut it: "By God, do not continue."
"Saying that it is evil is as much as saying that it is the devil, Mrs. Ayuso. Surely there is another way to express it," the presenter told her. However, the president of the Community of Madrid has refused to lower the tone: "I think he's a bad person." "What he does with others is pure aggressiveness.", It is finished.