Greta Thunberg will leave for Spain on the catamaran of an Australian family | Society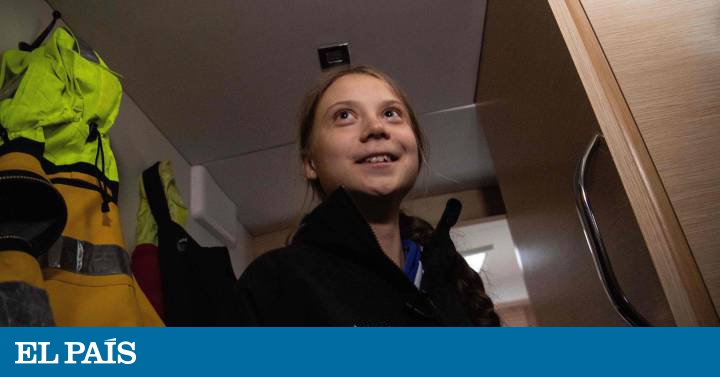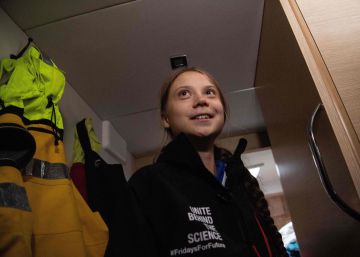 The young Swedish activist Greta Thunberg You already have how to get to the climate summit, known as COP25, which will be held between December 2 and 13 in Madrid. The face of the fight against climate change asked for help to travel by boat to Spain after Chile canceled the meeting due to the social protests that plague the South American country. An Australian couple who travels the world on a catamaran offered to move her and are scheduled to sail this Wednesday morning from Virginia, a state in the eastern United States.
Thunberg, 16, does not travel by plane due to the amount of greenhouse gas emissions they throw. When it became known that Santiago would not be the host city of the climate summit, the activist tweeted from the United States, Country to which I had arrived by boat in August: "It turns out that I have crossed half the world in the opposite direction. Now I need to find a way to cross the Atlantic in November … If someone could help me find transportation I would be very grateful."
Riley Whitelum and Elayna Carausu, an Australian marriage that is dedicated to navigating the world and narrate his feats on YouTube, He offered Thunberg to transfer her in his catamaran of almost 15 meters baptized The Vagabonde "I'm glad to say that I hope to arrive at COP25 in Madrid," the activist wrote on her Twitter account Tuesday. "We sail to Europe tomorrow morning!" The text was accompanied by a photo with the Australian family, who has an 11-month-old baby who will also be on board. The ship is scheduled to sail early Wednesday from Hampton, Virginia.
Since Thunberg arrived from the United Kingdom to New York in August riding a yacht, he has been active in various corners of the United States and Canada. The teenager, who gained worldwide fame protesting every Friday in favor of the fight against climate change, accompanied other American students in cities from Iowa City to Los Angeles. It was planted in the White House and on the set of a popular late show. Always calling for the urgency of taking actions in favor of caring for the planet. He also had time to send a message to President Donald Trump: "Listen to the scientists":