Gregorio Salvador, a world reference in lexicology, dies at 93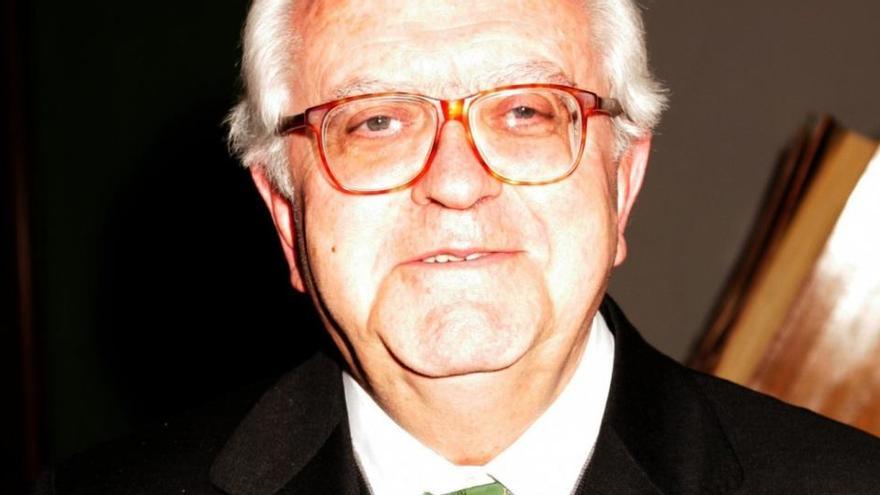 The philologist, dialectologist and literary critic Gregorio Salvador, a world reference in lexicology and who was deputy director of the Royal Academy of the Language (RAE) from 2000 to 2007, He died this Saturday at 93 years old, as the writer Arturo Pérez-Reverte has announced through his Twitter profile.
"He has just died, sitting at home and surrounded by books," reported the author of 'El Capitan Alatriste' in a message in which he refers to his former "godfather" in the RAE as "the last one still active of the truly great, the perfect academic".
In a subsequent message, the RAE mourned the death of Salvador, one of its full-time academics, and conveyed its condolences "to his family, friends and fellow academics."
Salvador (Cúllar, Granada, 1927) was expert in lexicology and dialectology and occupied the letter q since February 15, 1987, when he took possession of his chair with a speech that dealt with precisely that letter and to which Manuel Alvar responded, on behalf of the corporation. Before being deputy director of the Academy, he held the position of librarian and held the presidency of the Association of Academies of the Spanish Language (Asale) between 1992 and 1998.
Doctor in Romance Philology, he was professor of Spanish Language at the Autonomous and Complutense Universities of Madrid and of Historical Grammar in those of La Laguna and Granada. The latter two named him an honorary doctorate, a distinction also awarded by the University of Alcalá de Henares.
He was an honorary member of the Association of Hispanists of Asia, of the Madrid Press Association, a corresponding member of the National Academy of Letters of Uruguay, the Chilean Academy of Language, the Argentine Academy of Letters and the Honduran Academy. of the tongue. He was an honorary academic of the Colombian Academy of the Language and the Nicaraguan Academy of the Language. He was president of the Spanish Society of Linguistics (1990-1994).
He received the medal of honor from the Menéndez Pelayo International University (2004) and the José María Pemán (1987), Mesonero Romanos (1995), César González Ruano (2001) and Mariano de Cavia (2004) journalism awards. It also had, among other recognitions, the Grand Cross of the Civil Order of Alfonso X the Wise (1999) and the Medal of Andalusia (2010).
Was author of a dozen philological works, including the 'Linguistic and Ethnographic Atlas of Andalusia', in collaboration with Manuel Alvar, as well as 'Semantics and Lexicology of Spanish' (1985), 'Dialectological Studies' (1987) and 'The Spanish Language, Today' , in collaboration with the also academic Manuel Seco (1995). Wrote works of fiction such as' Casualidades' (1994), 'El eje del compás' (2002) and' Nocturno londinense y otros relatos (2006) 'and published compilations of his journalistic articles, with titles such as' El destruzo educativa' (2004) and 'El football and life '(2007).
Salvador was also the one who replied to Arturo Pérez-Reverte in his entrance speech in 2003, hence the words that the writer dedicated to him as a souvenir: "He was my godfather in the RAE, and one of the men to whom the most I wanted and respected in my life. "