Greater Wyoming: "El Intermedio 'is a confirmation that people want to know and do not want milongas"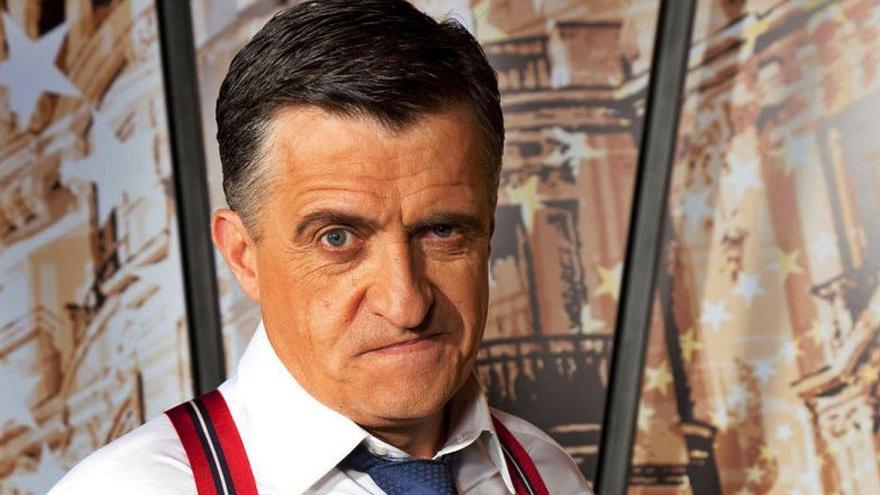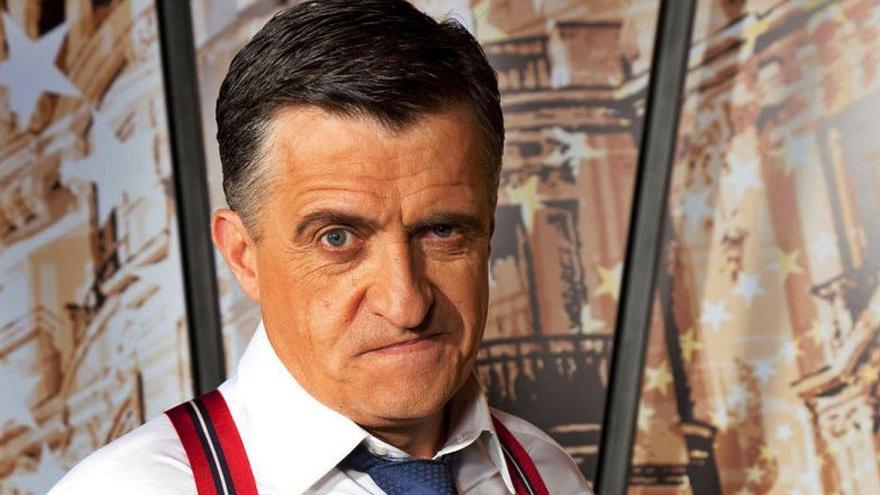 In 2018 he went to the International Film Festival as a presenter and now he returns with a very different proposal, that of moderator of the First Conference on the Cinematographic Occupation.What does the Las Palmas festival have to return to?
It is always nice that you have me in this type of cultural dissemination events. Cinema is a profession that was born in the 20th century and the people who were born in it have grown up with cinema and it has been a very important part of our lives. For me it has been professionally and emotionally. I have had a professional relationship with the cinema, either as a screenwriter, an actor, although now it is incompatible with the television program that I do every day. I am delighted to be back, although this time I will only be the moderator. The speakers will be the ones who fill these days with activity by recounting their experiences and creative intentions because they are all great figures of Spanish cinema. There is a lot of talent in the days, I can attest.
Do you think that the coronavirus pandemic has put the finishing touches on cinema in the big theaters?
Theaters were already going through a crisis due to the dissemination of films through the Internet and the media, which are a great competition. I do not believe that the virus is the last straw for theaters, they will recover with another audience, with the potential consumer of cinema, that is, the fans. Whereas before going to the cinema was almost compulsory leisure for everyone, now it will be for the more specialized people; It is the same as what happened with football during the Franco regime, that no one was conceived who did not follow football. Now, however, there are people who like it and others who don't. Well, the same thing happens with cinema.
What difficulties is the sector encountering for a return to normalcy?
Mainly due to the sanitary measures that prevent the congregation of people in the spaces. We all trust that it will return to normal, and that this is a specific situation. Although I am not an expert, there will always be someone who wants to tell stories and people who will claim them. Now there is a tremendous boom in the series but it is still the same as a movie, although told in twenty hours instead of one. The narration technique is the same, the same planning to record and the same creative intention, although they are two different products. But at the end of the day everything is cinema.
The way of consuming and watching movies has changed with digital platforms. Do you see any more changes after the health pandemic in the sector?
They are cycles. With the emergence of the Internet and the media, there are new avenues for watching movies. All of that has undoubtedly shaken the market. Although it is very difficult to maintain attention watching a movie at home; the same goes for a concert via youtube or streaming. But as I told you before, the rooms are and will open again. There is probably even a revival movement as has happened with vinyl and turntables. The same thing will happen with the cinema; once again it will readapt to the new ways imposed by the audiovisual industry, theaters will open and the cinema will grow again. It has done it before the coronavirus and will do it again afterwards.
What kind of cinema does Greater Wyoming consume?
All kinds of cinema, although, to sum it up, the one that Greater Wyoming likes is good cinema. For those of my generation, I am 66 years old, the cinema was not only a space of escape but through it many other things came to us, such as art, where the cinematographic discourse itself was above the script; something that today's teenagers might say is a slow movie, a pain in the ass. But for us to see that and that, all kinds of cinema, even the most eclectic was fantastic. It was the same with music. You could enter a house and you would find a Pink Floyd album, another by Serrat and Leonard Cohen, who are very different, and nothing happened. There was a very broad spectrum, and as for the movies you saw, it was the same. You could go see a French New Wave movie, but also a Woody Allen movie, and even check out Buster Keaton's old cinema in a room with live music. Now that does not happen, people are more polarized. The cinema had a more extensive audience, there were also no players to view the home theater, so the cinemas were crowded, which made the industry very strong and they worked with a large budget. Technology has helped to see cinema in a different way, but also to shoot, celluloid is no longer used but video, so production costs have also been lowered.
Celebrate fifteen years with 'El Intermedio' Did you think the program would go that far?
Not me or anyone. We are facing a historical record. I don't remember that any prime time program has achieved it except for One, Two, Three … but with stops. We have been on the air from day one, it has been incredible, an outrage, especially for the type of content we do. On television there is an unwritten law that says that when you tackle a project and people don't see you, you have to work with the paradigm of how to lose an hour in an hour. That is the basis for success, and we have made every trick! how to explain, for example, what the Court of Auditors is, something unusual.
What has been the key?
Circumstances and my magic (laughs). The program was born with a chain and not to impose itself from the first day in the first ratings; To hit it on television you have to put two separate people and have them fight, that does have magnetic capacity. There are programs that require development, settling down, simmering like a fabada or a stew, that people gradually incorporate. If that hadn't been the idea, they would have fired us with the audience rating we did the first day. As the chain was also starting up little by little, we were the great beneficiaries. The normal journey on television is that we would have been from 2 to 6 years but the program took longer to implement and, once it did, the affective relationship with the audience has been as with aspirin, it is still there even if there are other painkillers. For example, we are not affected by soccer like other programs. There is great fidelity and they pull the chain upwards.
Spanish politicians make it easy for you, don't they?
We tell what nobody wants to tell. It is an exasperating program because it is very topical. Aznar says that we like to punish and, we, that we give more importance to things. In no country happens what happens in this: that two former presidents of the government [José María Aznar y Mariano Rajoy] appear at a hearing [el juicio de la caja B del PP] and give such a delusional version about the reform of the headquarters of Genoa. This is the level we have. But yes, they give us a lot of play and so we tell it. It could also be heard in other programs but it is not like that. 'El Intermedio' is a very strange program because people watch it to find out. We give a lot of content and the script looks like an Avecrem pill, something that is not done even in a news program if there is no catastrophe. It's outrageous that with that we have an audience record, so solid and for so long. At first I doubted if anyone was going to see it, but the program is a statement that people want to know and do not want to be told milongas. So that it is not a hit to the face, I tell a joke and lubricate the content, which is sometimes outrageous. We have been redirecting the program throughout this time to make it consumable. We are leaving what is interesting and removing what is not. We have reached a balance with Sandra Sabates, as if it were Matías Prat, and I, who do not give real news with joking comments to laugh a while.
Do you have a project in hand or does the program leave you no time at all?
I don't do anything else, it doesn't leave me time. I wanted to leave the program in June but the pandemic arrived and it did not seem right to say goodbye, so I extended it until June 2022. Fifteen years is a long time for a person like me, who am not a journalist. It has changed me as an individual. I came from the world of entertainment and that contact with daily information, with reality, has converted me psychically. It is a shock, it is as if one were suddenly thrown into an operating room to operate on cancers. I who was a doctor in another reincarnation and never made me so bad with a reality as strong as the one we live in Spain. Every day, for many years, running into it, without keeping your distance, it is very hard, it affects you. I want peace of mind, to write, although we will see.