"Great avenues" of lava run through the wash that formed the strip of La Palma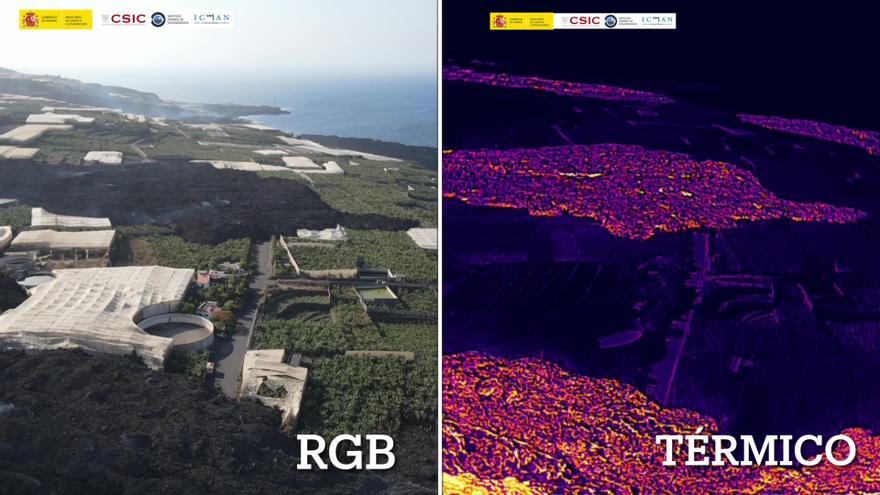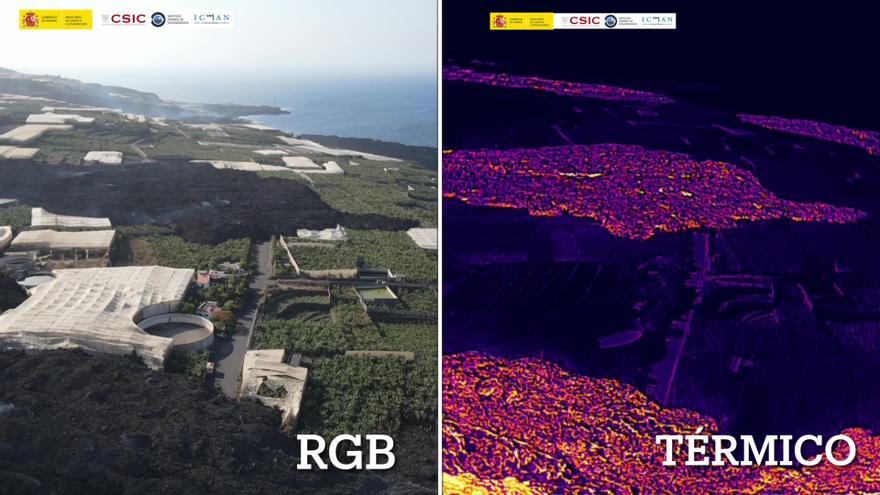 "Great avenues" of lava from the open fractures under the main cone of the La Palma volcano They run mainly through the original wash, which reached the sea forming a strip, which has grown in the last hours.
That greater lava flow from the wash that washed away the Todoque neighborhood It has filled the islands with vegetation known as 'kipuka', and razed the houses that had been left unscathed, especially in the Alcalá area.
This extraordinary contribution of lava is also reaching the other two streams that approached the sea, but not enough for them to advance on their front, according to the technical director of the Canary Islands Volcanic Emergency Plan (Pevolca), Miguel Angel Morcuende.
The rest of the flows, Morcuende said, are "quite slowed down", including the one coming from the eruptive mouth further south, which has been stopped in the Corazoncillo area, in Las Manchas, next to a photovoltaic plant, and the one that reached the urban area of La Laguna neighborhood.
The director of National Geographic Institute (IGN) in the Canary Islands, María José Blanco, has indicated that the new emission centers that have emerged in the last hours have "the optimal direction" so that they do not cause major material damage, and added that "the greatest risk" in this phase of such effusiveness is that there is a break in the top of the main cone.
The new lava flow from the La Palma volcano is "quite slowed down" and "has hardly moved"
Modification and reconfiguration of the main cone of the Cumbre Vieja volcano it continues with the emission of a "huge" amount of lava at different points of the cone, especially to the west, occupying the original stream. Likewise, the new laundry that emerged last Saturday is "quite slowed down" in the area of ​​the Little heart and "has practically not moved since yesterday."
This was reported at a press conference by the Pevolca technical director, Miguel Ángel Morcuende, who has indicated that the rest of the flows are also "quite slowed down" and with "little contribution". However, he pointed out that at the moment there are a series of lava channels that are supplying energy to flows 1 and 4.
The director of Pevolca pointed out that these lava canals, which are basically two, open and appear on the surface or bifurcate into several small lava tubes, which means that there is still a contribution on the lower island located in the Los Guirres area, where there is also a growth of the lava delta as a consequence of this contribution of lava.