'Grease' revives two days at the Pérez Galdós Theater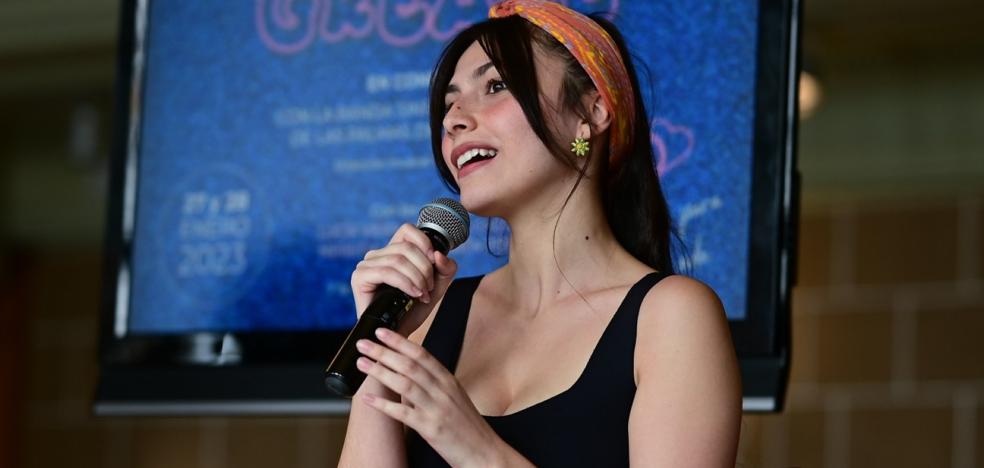 On Friday and Saturday, the Gran Canaria venue hosts a show by the Municipal Symphonic Band with 40 musicians on stage
The Municipal Symphonic Band of Las Palmas de Gran Canaria, under the direction of Daniel Abad Casanova, presents 'Grease' in concert. The songs from the musical film classic will arrive at the Pérez Galdós Theater next Friday and Saturday,
January 27 and 28at 8:00 p.m., with the voices of the Canarian singers Fasur Rodríguez, Lucía Viera, Samuel Guedes, Rubén Pérez and Nereida Peña and the chorus girls Carla Vega, Tarahis María Pestana and Lucía Martín.
the tickets for this new production of the Municipal Symphonic Band, which will have about 40 musicians on stage,
they are sold out.
The musical 'Grease' was created by Jim Jacobs and Warren Casey in 1971.. It was in the year 1978 when the film starring Olivia Newton-John and John Travolta finished giving 'Grease' its undoubted seal of musical myth.
Specifically, the songs 'Summer nights' and 'You're the one that I wan't' were number 1 on the English charts in 1978 and the song 'Hopelessly devoted to you' was nominated for an Oscar.
For ninety minutes, the capital's coliseum will travel to the legendary Rydell High School through the exciting choreographies of a six-dancer dance troupe directed by the long-standing professional Cristina Pérez and made up of
Lía Sánchez, Laura García, Francisco Santana, Esteban Verona and Abián Hernández.
All of them will dance to the rhythm of the songs that the Municipal Symphonic Band will perform and the different scenes that the journalist from Gran Canaria will narrate.
Paco Luis Quintana.
It is a text signed by the actor and assistant director
Victor Formoso and that delves into youth, love and the passage of time.
The young singer Samuel Guedes will give life to the rebellious Danny Zuko, while Lucía Viera will play the innocent Sandy. The couple in love will be accompanied by three other great voices of the song; Nereida Peña, in the role of Rizzo, Rubén Pérez, in that of Keny and Fasur Rodríguez as guardian angel.
On stage, forty musicians will recreate many of the unforgettable classics that are part of the public's collective memory.
An audience that will be able to interact with this new production by the Municipal Symphonic Band, under the artistic direction and musical arrangements of
German G. Ariasand the stage direction of
Israel Reyes of Clapso Productionswhich arrives, as they say, to reaffirm with music that there are "loves for life."