Graphic memory of a Japanese Army sex slave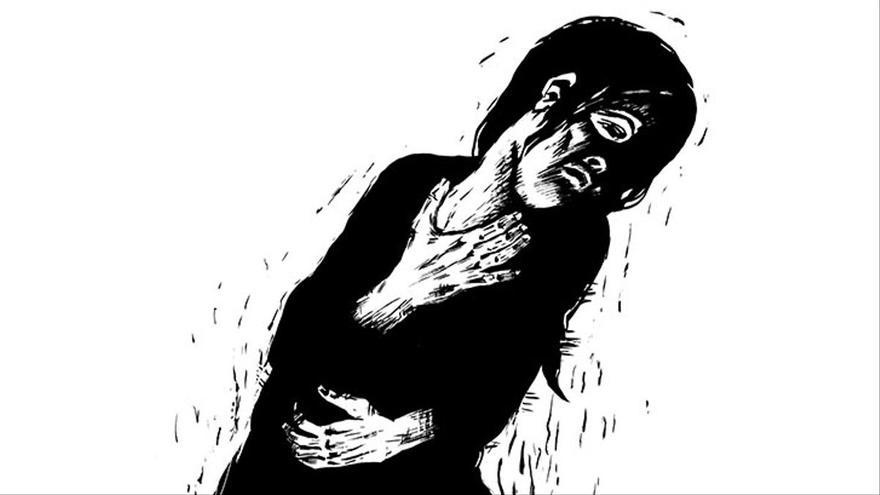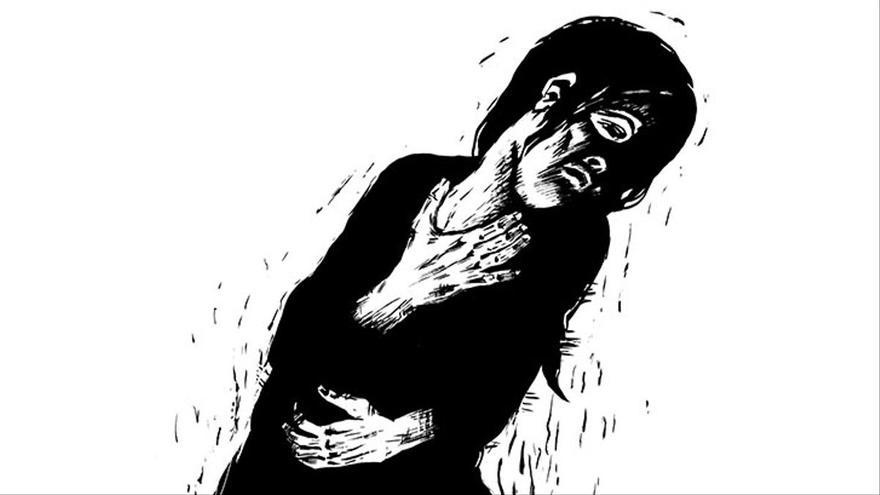 I was 16 years old when Lee Ok Sun was abducted in 1942 and taken from her Korea native to an air base in China. The Japanese Army kept her locked up until the end of the WWII forcing her to be "comfort woman" for her troops. Perverse euphemism to say that he turned her, along with many of her compatriots, into sex slave, doomed to be systematically raped and prostituted daily, passing through the hands of 30 or 40 soldiers on weekends. "For her Those three years were a time of death. I think she felt that his spirit died there. She emphasized that the soldiers took her against her will. She had no way to escape and did what she could to survive each day. And in Korea we say that surviving is not living. As a woman, I can't even imagine what it was like to live through such painful experiences. Those women had to live with their wounds and traumas", explains by videoconference the Korean cartoonist Keum Suk Gendry-Kimwho recounted the experiences told to him by an elderly Lee Ok-Sun in the almost 500 pages of the multi-award winning comic 'Grass' (Reservoir Books), translated into 14 languages.
Before falling into Japanese hands, Lee Ok-Sun had had a rough childhood. From a very poor family, her mother did not let her go to school, something she longed for, and she had to take care of her younger siblings until they her parents sold her to the first of several adoptive families that had her as a servant. Gendry-Kim interviewed her on the call house of sharing, residence for former sex slaves. There the two appear in many of the vignettes, to attest to the reality of her testimony about a shameful episode in the history of Japan, a country that she has not yet offered, according to the author, "no sincere apology to the victims."
Since the first of them publicly recounted their experience in 1991, the Japanese government, he points out, has only admitted that they were recruited by force and offered them financial compensation in 2015. "But for them, that's not important because they couldn't buy their youth with it. Those who are still alive are 80 or 90 years old and the wounds that were inflicted on them when they were 15 or 20 are still etched in their minds. They just want to recover their honor and dignity as human beings.
In 'Herba', Gendry-Kim, who had already made a short comic on "comfort women" and collaborated with a filmmaker who was preparing a film on the subject, does not offer a look at "the problem between Korea and Japan nor does it arouse hatred towards the Japanese blaming them for it, but it is about women and the patriarchal system and social class discrimination". At the end of the war, their own families and society itself repudiated them and denied them help, stigmatizing them. "People are interested in the stories of wartime sexual slavery victims. But I think it's important to show the social context in which they were born, why Japan created those consolation stations and forcibly recruited women keeping them under the control of the Army. The root of the problem is patriarchal system of the time, where women before getting married had to take care of their parents and younger siblings and, after marriage, take care of their husband and in-laws. What's more Virginity it was an important value: if the woman had lost it, even if it was because she had been forced to serve the soldiers, she thought her life was over. Her families considered them dirty and didn't want to be harmed by society's disdainful looks." Many of those young women committed suicide. Lee Ok-Sun thought about doing it, but "didn't know how."
The cartoonist documented extensively on "comfort women" - some historians calculate that could have been 400,000 from various countries, most of them Korean and Chinese - and sought testimonials. When it started, in 2014, there were about 60 survivors; today, less than ten, he calculates. Many died during the war.
"Stone in the heart"
He was clear that to create this work he had to "keep a certain distance from the real story to control emotions", although he admits that he had "difficult days". However, despite the painful things that the old woman explained to her, she came out of her interviews with her "energetic, hopeful because Lee Ok-Sun always joked and exuded optimism and a sense of humor." "I think that the son she had was an engine to move forward with her life. And the women of the House of Sharing helped them feel loved by young students and activists who visited them to listen to them." After the war, many kept silent about what happened to them. "But one, the first to bear witness to it, said that Telling it took a stone from her heart and helped her get through it."
Graduated in Fine Arts in Seoul and trained in Strasbourg, Gendry-Kim lived in France for 17 years, fascinated by the Impressionists and by a Picasso who went to Paris at a very young age. There, after dedicating herself to the translation of Korean comics into French and discovering that these, "with pen and paper", were a "fabulous method to express in drawings what she wanted to tell", she published her first titles. The next to arrive in Spain, 'The Wait', about a family separated during the Korean War.
No explicit scenes of violence
In 'Herba' there are no explicit scenes of violence. "Others would probably have shown scenes of massacres and rapes, but for me, that would be like a second attack on women's bodies and it would be making them revive -he thinks-. In the short story I did on the subject I drew a raped woman without clothes, but I regretted it. Since Lee Ok-Sun told me how much he missed her hometown, its mountains and rivers…, I decided to replace the scenes of violence with nature, the sky, the clouds. It's a metaphor." Because evil fades into black.
'Herb'
Keum Suk Gendry Kim
Reservoir Books
Translation: joo hasun
488 pages. €23.90