Granca tests the signing of Ousman Krubally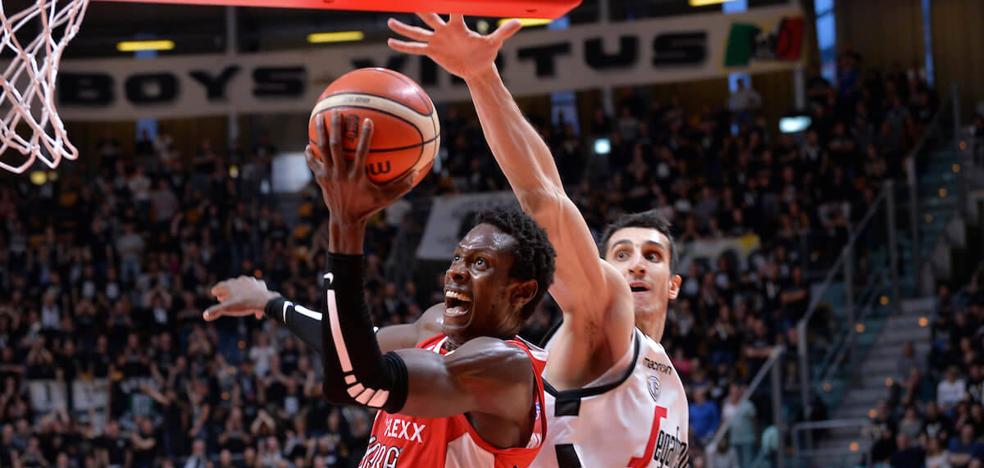 basketball
In Greece they place the veteran power forward on Willy Villar's agenda as a possible yellow reinforcement
The summer market at CB Gran Canaria continues to run smoothly, but not for anyone in the club's offices. It is up to Willy Villar, sports director of the island entity, to rebuild practically the entire squad, to put a team in good condition
to the new coach, Jaka Lakovic. and the last in
Sounding like a future is the veteran power forward Ousman Krubally (34 years old and 2.02 meters tall), who in Greece is drawn on a yellow stage.
Thus, and according to On Sport Greece, the
Granca would be interested in taking over the services of the player
American with Gambian nationality, who would arrive in the Claretian team from the Greek Larissa, where he competed last season. With a past at Astana or PAOK, among others, and after a long European career, he could bring his vitality to Lakovic.
All in all, and still pending officialization of the
sung outputs by Dylan Ennis, Ilimane Diop, Artem Pustovyi and Khalifa Diop, who still appear in the CB Gran Canaria squad that the official website of the ACB collects, Villar continues working to put together a new squad that improves the performance of previous campaigns. All this, of course, within the economic parameters in which the island entity can move. Also, as a doubt and with some uncertainty, is Jovan Kljajic.
As far as the speculations of players that could arrive in Gran Canaria and that the own
Endesa League website they find each other
Dimitrijevic (Valencia Basketball),
Frank War (Lenovo Tenerife),
Mark Garcia (San Pablo Burgos) and
Bring Bell-Heynes (Breogan River).