Granca starts the round of friendly matches against UCAM Murcia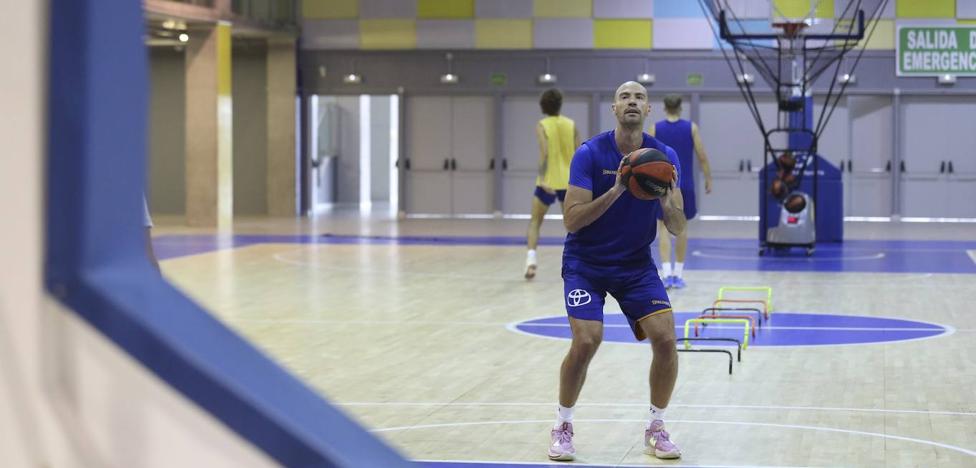 endesa league
Jaka Lakovic moved 14 players to Valencia. The first match will be this Friday, starting at 5:30 p.m., at L'Alqueria del Basket
Countdown to Granca's league debut, which will take place against Barça on Friday, September 30, starting at 8:30 p.m., at the Gran Canaria Arena. But, first of all, to arrive in the best conditions,
the representative will play six friendly matches during this preseason.
The team trained by Jaka Lakovic, who does not have the internationals
Vitor Benite, Nicolás Brussino, Olek Balcerowski, AJ Slaughter and Andrew Albicy -Khalifa Diop had scheduled his arrival on the island last morning after finishing with Senegal the qualifying commitments for the 2023 World Cup-, he moved 14 players to Valencia to see their faces
with UCAM Murcia this Friday, starting at 5:30 p.m. in L'Alqueria, and against Valencia this Saturday at the same time and place. Both games will be behind closed doors..
Lakovic moved for this double appointment the players of the first team Damien Inglis, Jovan Kljajic, Ferran Bassas, Miquel Salvó, John Shurna, Rubén López de la Torre, David Mutaf and Oliver Stevic and those of the LEB Silver Miguel Serrano, Adrián del Cerro, Aitor Exteguren, Gerardo Pérez, Alberto Redondo and Dylan Bordón.