Granca accelerates by Damien Inglis after Petr Cornelie's dream is frustrated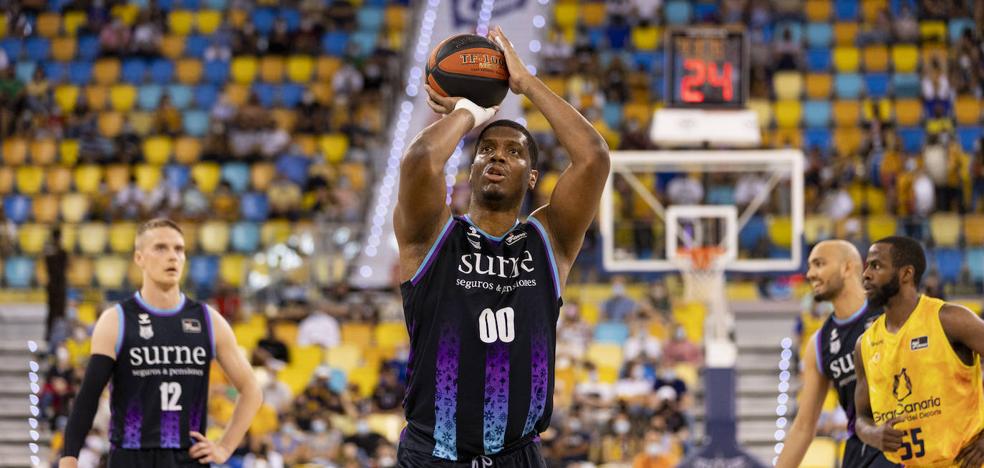 endesa league
The Claretian entity opts for the French interior that offered a great level in the Surne Bilbao Basket last year, a club that owns its rights in the Endesa League and that requires a negotiation already underway
Frantic hours in the offices of the Gran Canaria Basketball Club to complete the squad for the 2022-2023 season that will be led by the Slovenian coach Jaka Lakovic in the Endesa League and in the EuroCup.
The sports management that captains Willy Villar advances in the negotiations that are underway and that offers a market in which continental ocean liners are the first to choose their parts.
In this sense, the Claretian entity, which already has in its ranks Andrew Albicy, Ferran Bassas, AJ Slaughter, David Mutaf, Nicolás Brussino, Miquel Salvó, Rubén López de la Torre, John Shurna, Olek Balcerowski, Khalifa Diop and, with total security, will prolong Oliver Stevic's relationship,
accelerates to incorporate the French power forward Damien Inglisaccording to the specialized website Encestando and was able to confirm this newspaper.
The player from Cayenne, 27 years old and 2.06 meters tall, shone at Surne Bilbao Basket last season, where he landed with the season underway to reverse a bad qualifying situation for Mumbrú's team and
he averaged 11.5 points, 5.7 rebounds, 2.2 assists and 13.5 PIR credits in the 23 minutes he played on average in 24 gamesbecoming an essential factor to fight to be in the Playoff until the last date, a last place that finally went to the yellow team.
Surne Bilbao Basket entered Inglis on the right of first refusal, but no team submitted an offer, so
the Gran Canaria Basketball Club will have to negotiate an already planned departure.
Petr Cornelie, the big goal
As with the foreign game, in which Willy Villar handles several options - this newspaper published the interest in the Canadian player with a British passport from Monbus Obradoiro
Philip Scrubbut there are also others such as a non-community player with no experience in Spanish competition-, the inner game had an underlined name and the roadmap had to be changed.
As this newspaper learned, the island club negotiated for a compatriot of Inglis like Petr Cornelie27 years old and 2.11 meters tall, becoming the great target for the inside game, but Real Madrid appeared on the scene at the last moment and the Gran Canaria Basketball Club's dream of having a piece with experience in the NBA.