Gran Canaria's Nia conquers, for the second time, 'Tu Cara Me Suena'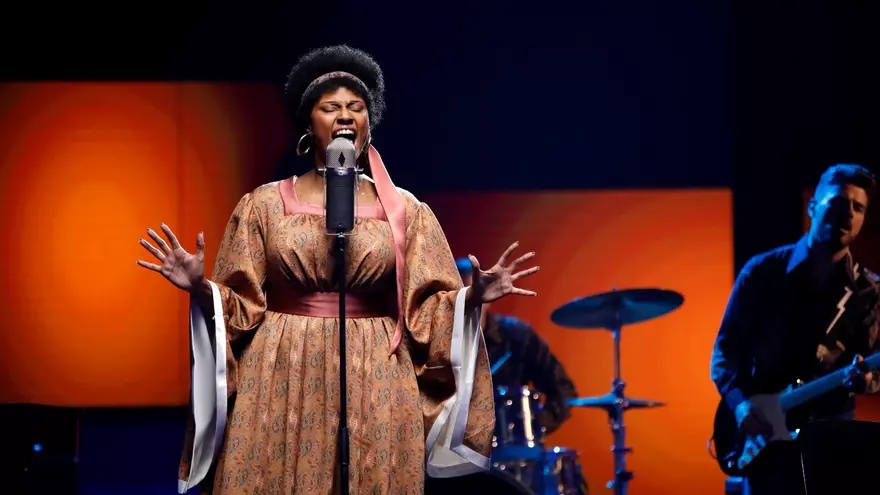 Nia won last Friday the gala 8 of the ninth edition of 'Your face is familiar to me'. The Canarian artist achieved the unanimity of the jury and the public after moving with the imitation she made of Jennifer Hudson with 'One night only', one of the best-known themes of the American diva of song.
The first to take a win was rasel, which was also the winner at Gala 6. girl was the winner at Gala 2, while agoney it was in the third and fifth programs. Maria Pelae got the victory in Gala 4 while Lydia Bosch got the first place in the seventh gala.
As the winner of this eighth installment of this ninth season, the singer donated the prize of 3000 euros that he got to La Barandilla, a non-profit association made up of people with disabilities, family members and health, rehabilitation and social reintegration professionals whose objectives are Social and labor integration of people with disabilities and elimination of physical, sensory and mental obstacles and barriers, among others .
Which artists will imitate at Gala 9 of 'Your face sounds to me'?
The first to go through the button was Lydia Bosch, who obtained Imelda Rivera. Agoney will have to face another great challenge: getting into the skin of Bon Jovi. David Fernández, for his part, will be Peter Marin while María Peláe will entertain the public while imitating Vanessa Martin.
Loles León got the "Bring a friend" box to be able to imitate Alaska and Denmark. Eva Soriano could be for one night Dua Lipa, while Rasel will try to make a difference again with Macaque. Los Morancos will have to get into the skin of Tatiana while Nia will be nothing more and nothing less than Usher.