Gran Canaria, the island that grew the least in population in 20 years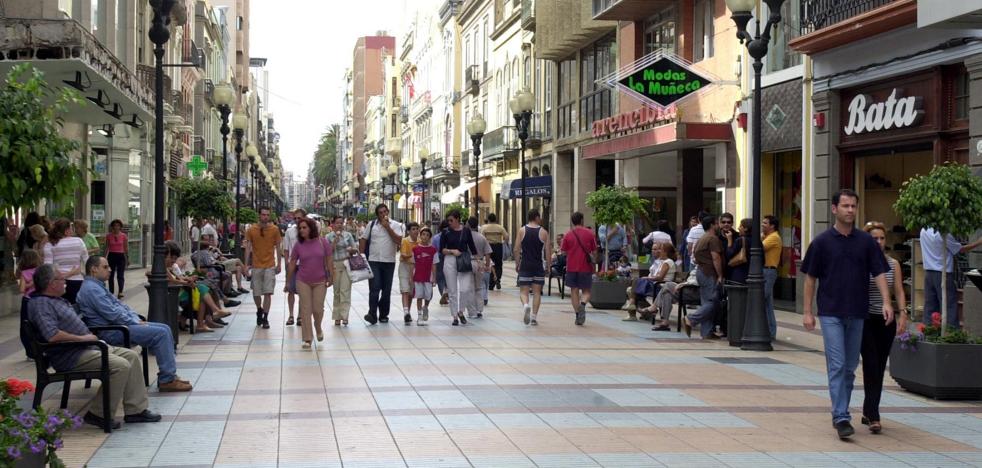 The Istac director stressed in Parliament that in 15 years, the population of the archipelago will increase by 15.5%
Gran Canaria It is the island of the archipelago that has had, along with La Palma, a
lower population growth in the last
20 yearsAround a
15%.
This was highlighted yesterday
the director of the Canary Institute of Statistics (Istac), Gonzalo Rodríguezin the Commission on
The demographic challenge and the population balance in the Canary Islands of the regional Parliament.
The expert stressed that the
demographic framework in the Canary Islands and its projection is determined by variables such as the
increasewhich will continue as it has occurred in recent decades, a
"inexorable" aging» of the population, the
feminization of agingthe increase in
migratory pressure or the
birth decline.
In addition, he explained that when talking about the demographic burden of the territory, it is necessary to include the
resident population, tourism and temporary laborbecause they allow the planning of resources.
island growth

In his speech, Rodríguez highlighted that in
1981the population in the Canary Islands amounted to
1.367.646 personas;
20 years latersaid,
had grown 30%, up to 1,781,366 inhabitants. Nevertheless,
in the next two decades grew less, a
22% up to 2.1 million in 2021.
According to the data detailed in the parliamentary commission,
Fuerteventura is the island that more
has grown in these 20 years: practically a
100% reaching 120,000 people, followed by
Lanzarotewho has uploaded a
62% and has 155,464 inhabitants.
La Gomera has seen its population grow at a
18,8% up to 21,000 people at the same time
The iron has been placed with 11,298, which is a
32% of growth.
Also
Tenerife has grown significantly,
31% and registers almost 930,000 people. Instead, he drew attention to the fact that
Gran Canaria Its population has only increased
15% and stands at 852,688, while
La Palma "has hardly gone up at all"according to Rodriguez.
These figures, pointed out the Istac director, "obviously are related to the
aging"which represents one of the most important demographic challenges.
So, he said, the
older than 65 years in the year 2000
they were 11.6% of the Canaries (200,000 people), a percentage that
has risen by five points in 2021 (361,000). On the contrary, the inhabitants of
14 years and under has dropped from 16% to 12% in these two decades and stands at 272,800 people.
demographic projection

Refering to
demographic projection according to him
INEGonzalo Rodríguez pointed out that in
By 2037, the Canary Islands will have increased its population by 15.5%which in his opinion "is not much because the autonomous community needs more population and more immigrants."
As for the
migratory balance expected, from the 12,700 people in 2021 it will go to 36,000 in 2026; 27,000 in 2031 and
18,000 in the year 2036.