Gran Canaria registers two outbreaks linked to educational centers in the last week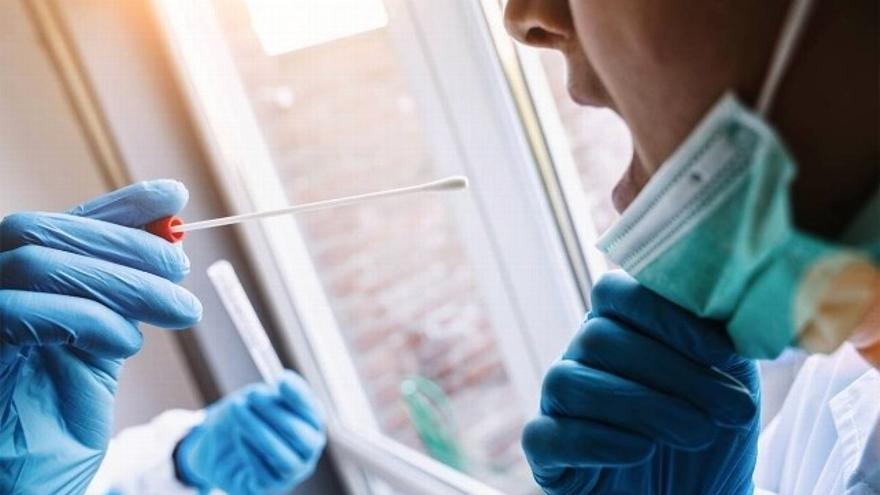 Canarias has registered this week 62 new coronavirus outbreaks with 374 cases, of which 34 have occurred in Tenerife, 27 in Gran Canaria and one in Lanzarote, as reported by the Ministry of Health, which indicates that 26 are family outbreaks, 17 social, 13 work, three educational, one sports , one from socially vulnerable groups and one in a penitentiary.
In general, all the outbreaks have less than 10 associated cases except for five outbreaks, all of them in Tenerife, among which one stands out in the family with a work-related branch with 21 cases, another social with 20 affected people, one in a prison with 17, one family with 14 people and one work with 12 cases.
From the Ministry of Health they highlight that one more week the majority of family outbreaks this week have occurred among non-cohabitants with several addresses associated with each outbreak.
One of the labor outbreaks is the one reported in a cargo ship docked in Las Palmas de Gran Canaria that already affects six people, one of them hospitalized and the other deceased. The latest confirmed positives correspond to the crew members who are isolating themselves in accommodation establishments in the capital of Gran Canaria.
Of the three educational outbreaks, all with family branches, two have been reported in Gran Canaria, with nine and four cases respectively, and another in Tenerife with five infected people.
Ancient shoots
In addition, 30 old outbreaks are still being monitored that are still open and that some of them have grown in number of cases. Among them, an educational one with family branches in Gran Canaria with 52 cases, a social one in La Palma with 27 affected people, a social one in Tenerife with 28 cases and an educational one with family branches, also in Tenerife, which already affects 25 people.
In addition, the Ministry has notified this Wednesday of a new educational outbreak in El Hierro. For this reason, a classroom of the CEIP Tigaday, in La Frontera, has been isolated, in which three positives of the 24 students in the class have been reported. Those infected are already in isolation and the protocol of close contact with the rest of the members of the classroom has been initiated.
With respect to outbreak detected in a gym in Lanzarote, already affects 59 people, 33 directly related to sports activity. This morning the screening began on the Island in which around 500 people have been summoned to find out the real scope of this outbreak and detect possible asymptomatic cases.
In addition, the screening carried out on Tuesday in Fuerteventura to 87 migrants who were in the Cheese Ship, 35 positives have been confirmed, 11 past infections and the rest contacts. From the Health Area this result has already been communicated to the Ministry to make the corresponding transfers so that they can keep the isolation marked by the protocol.
At present, and after completing the vaccination of group 1, there is no outbreak, nor any user of social health centers affected by COVID-19.