Gran Canaria once again approaches 1,000 coronavirus infections in one day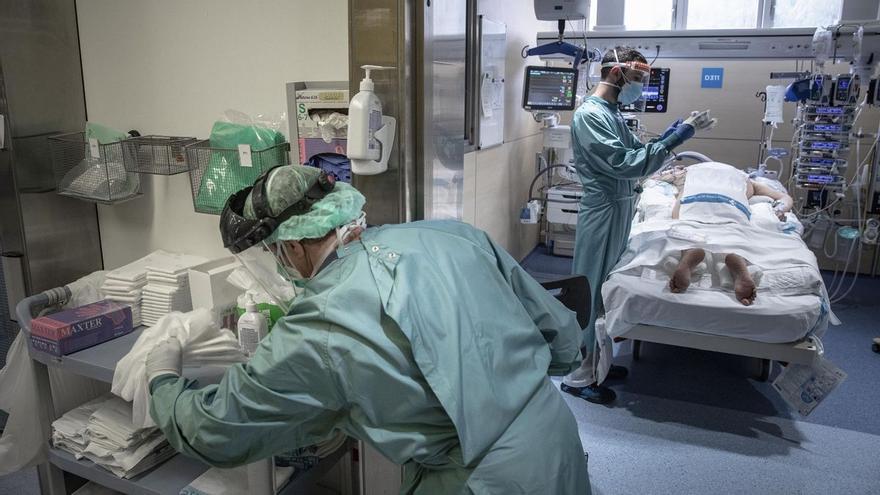 Three deceased with coronavirus and 1,821 new cases in the last 24 hours in the Canary Islands. The Ministry of Health estimates that there have been 286,833 positives for Covid-19 throughout the pandemic, of which almost 20,000 remain epidemiologically active, although the majority recover at home.
Meanwhile, in hospitals there are admitted a total of 296 patients (seven less than yesterday) and another 13 in the Intensive Care Units. As for the deaths, one has been registered in Tenerife and the other two in Gran Canaria. They were between 78 and 82 years old, all had previous pathologies and were hospitalized.
By Islands, Gran Canaria is placed as the one that highest number of new infections sum, with 904 in the last 24 hours. This data brings the total number of cases for the entire pandemic to 107,721, of which 9,064 remain active.
In Tenerife, the number of positives today is 734, which means that in recent years 131,863 cases of Covid-19although currently 7,767 suffer from the disease.
In Lanzarote, today a total of 97 diagnoses have been notified, in such a way that the number of assets rises to 514 while in Fuerteventura the new cases there are 69 and active 1,364, being the only island that registers a decrease in this index.
For its part, La Palma adds 52 positives for coronavirus in the last 24 hours, so the Island has added 9,590 since the start of the pandemic in the Archipelago. Of them, 364 remain active and eight are hospitalized.
Less than ten new cases is today's balance for La Gomera and El Hierro (nine and six positive respectively), although the difference between the active cases is considerable. Thus, while on the Meridian island only 20 people are cared for at home, the number of epidemiologically discharged patients is more than a hundred.
In addition, Health informs that the Accumulated Incidence at 7 days in the Canary Islands stands at 437.6 cases per 100,000 inhabitants and at 14 days at 691.38 cases per 100,000 inhabitants and that to date a total of 3,246,860 diagnostic tests on the Islands, of which 5,644 correspond to yesterday.