Gran Canaria, Lanzarote and Fuerteventura, red hot this Saturday due to temperatures close to 40 degrees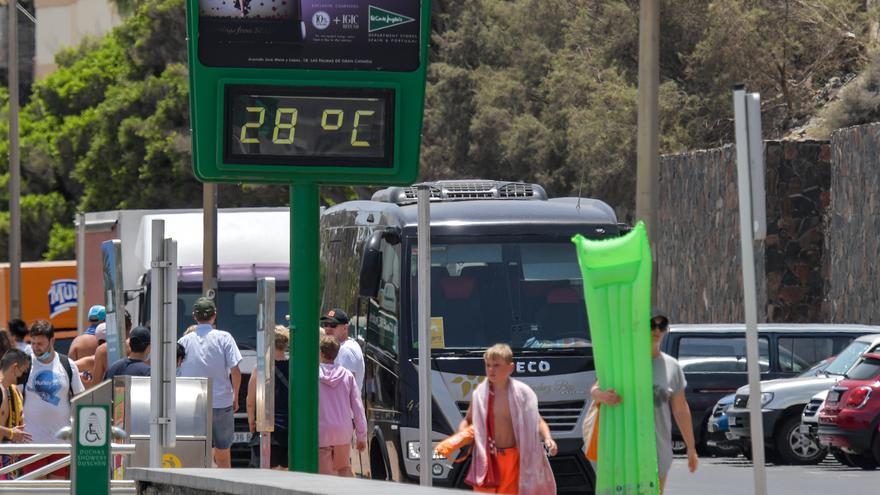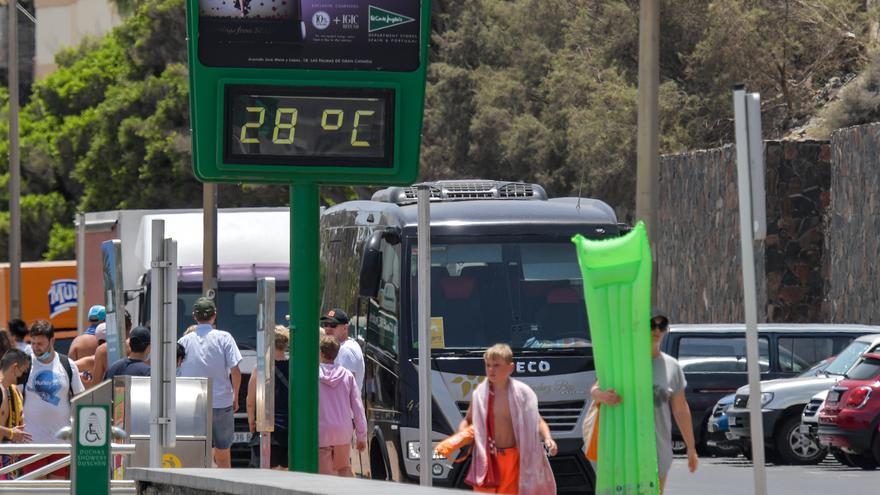 The mercury in the thermometer will continue to rise this weekend in Canary Islands, where are expected maximum temperatures of 39 degrees Celsius in Gran Canaria, which has led the General Directorate of Security and Emergencies of the Government of the Canary Islands to declare the situation of alert for maximum temperatures from 10:00 a.m. tomorrow, Saturday, July 17, until new notice. The strong heat will affect the interior of the island, mainly to the Tejeda basin.
The heat alert also extends to Lanzarote and Fuerteventura, where 37 degrees could be reached, especially, in the southern half of these two eastern islands of the Archipelago.
The nightly minimums will remain high in the aforementioned areas of the eastern province of the Canary Islands.
The General Directorate of Security and Emergencies of the Government of the Canary Islands adopts the alert declaration for maximum temperatures based on the prediction of the State Meteorological Agency (Aemet) and / or other available sources, and in application of the Specific Emergency Plan of the Canary Islands for Risks of Adverse Meteorological Phenomena.
Hottest areas today
Until four o'clock in the afternoon of this Friday, festivity of Carmen, the highest temperature in the Canary Islands It had been registered in Llano de Los Loros, in the Tenerife municipality of San Cristóbal de La Laguna, where 34.4 degrees were registered at 2.10 pm today.
It is followed by Las Tirajanas, in the south of Gran Canaria, with 34 degrees at 10.30 am and 33.2 degrees in Cuevas del Pinar (15.50 hours), also in San Bartolomé de Tirajana. 33 degrees have been reached in Agüimes (1.30 pm) and Tejeda (2.00 pm).
recommendations
The City Hall of Las Palmas de Gran Canaria will activate the Municipal Emergency Plan (PEMULPA), which implies the establishment of several prohibitions and recommendations, for which the maximum collaboration of all citizens is requested.
To protect yourself from high temperatures, it is recommended stay in places protected from the sun as long as possible, closing the house as much as possible to keep it fresh.
It's advisable wear light clothing, accessories to avoid direct sun and bring water. Also eat light and regular meals and avoid alcoholic or very hot drinks
Avoid playing sports during the central hours of the day and never leave children or elderly people inside closed vehicles and especially protect elderly or sick people who live alone.