Gran Canaria is taking shape: Lakovic and Willy draw what is to come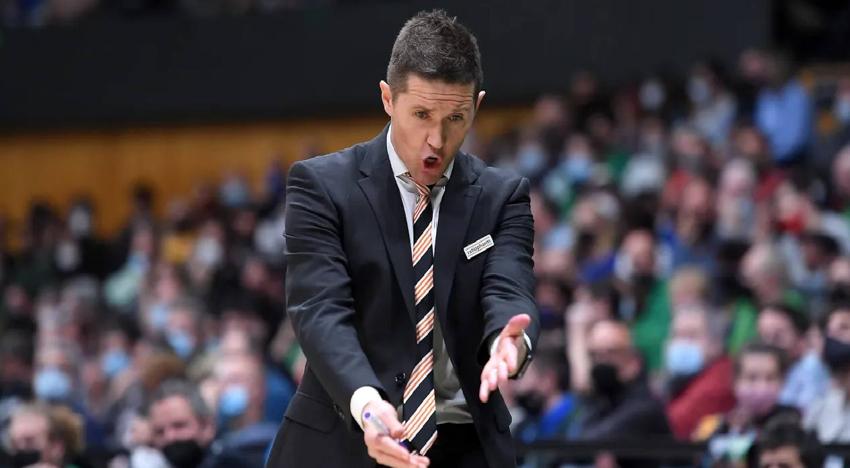 endesa league
The new era, after finishing that of Porfi Fisac, begins to define itself with the incorporation of new wisdom and hunger in the Claretian bench
The renewal of Willy Villar as sports director (two more years) and the commitment to
Jaka Lakovic as head coach of CB Gran Canaria(also for two seasons) begins to define the main lines of the new Claretian group that is being drawn and that, without a doubt, will have to take a step forward next season.
After making the coach official, who will arrive next week on the island, they will begin to run highs and lows in a squad exposed to a remodeling subject to economic possibilities and forced, by history, to
be among the best in domestic competition. The blow suffered, without going any further, in the EuroCup, shook the Arena. Now
there will be forced movementsboth at the inputs and at the outputs.
Meanwhile, we will have to see what happens also with the three homegrown players who accelerate through the
nba draft, because they are to the liking of the new yellow coach. The Senegalese center
Khalifa Diopthe Polish center
Olek Balcerowski and the Dominican point guard
Jean Monteroare in the United States doing private training for different NBA franchises ahead of this year's Draft, which will take place on June 23 at the Barclays Center in Brooklyn, New York.
possible outputs

One who aims to leave the club is Ilimane Diop, light years away from the player who surprised the ACB at the time and with whom everything is agreed to break the link that unites him with Granca. He still has a poster and also wants to look for more minutes, for which his ambition is appreciated and not conformism.
Pustovyi will also not follow due to the high emoluments he charges and the club will execute the cut clause to release him. Even
is negotiated by Albicywhich could be captaining the yellow game the course that is to come.