Gran Canaria hosts the filming of the female remake of El Zorro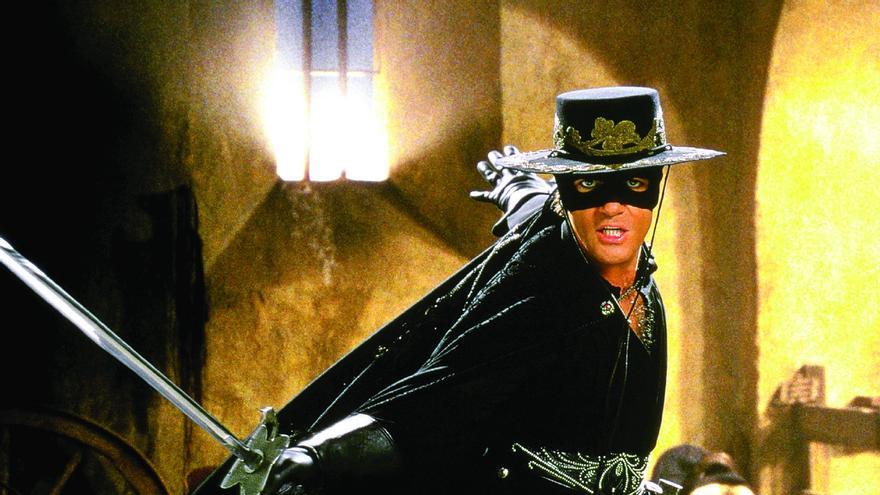 The new remake of El Zorro in a female version, one of the most ambitious annual blockbusters from CBS Studios (USA), will be shot soon on the island of Gran Canaria for at least six months, under the direction of Rebecca Rodríguez, sister of filmmaker and producer Robert Rodríguez, who is also part of the creative and production team. Also producer and filmmaker Sean Tretta (Death of a Ghostbuster, Frankenstein Syndrome...) is part of the project.
This has been confirmed by sources involved in this film project, which began pre-production on the island last January, just when the Netflix team arrived in the capital of Gran Canaria to the shooting of The Mother, starring Jennifer Lopezand that, after suspension of filming as a consequence of a massive outbreak of Covid-19, it resumes next Monday.
This new version of The Fox, the legendary vigilante created in 1919 by Johnston McCulley as the secret identity of the aristocrat Diego de la Vega, and considered one of the first fictional heroes of modern culture, It has as a singularity its first female protagonist at the head of the myth.
The real name of the new character is Sola Domínguez, an artist underground of Latin origin who joins a criminal organization and hides behind the identity of El Zorro in search of revenge for the death of his father.
Although the original story is set in the first half of the 19th century, this new remake written by the Rodríguez brothers is proposed as a contemporary review of the myth in a feminine key, where the protagonist will see her own life threatened by different criminal organizations that she will try to confront.
The cast of this great production is still unknown, which coincides in time with the project of a series based on the same character, promoted by the Disney factory, with the actor Wilmer Valderrama as the protagonist. Nor have many more details emerged about this parallel version, although, to date, the film starring Antonio Banderas, The Mask of Zorro, stands as the most popular version of the character.
This stands as the third shoot that hosts the island of Gran Canaria so far in 2022after the already mentioned The Mother and the imminent arrival of Amazon Prime Video to shoot the fourth season of the series Jack Ryan, starring John Krasinski.