Gran Canaria exceeds a thousand cases for the first time in February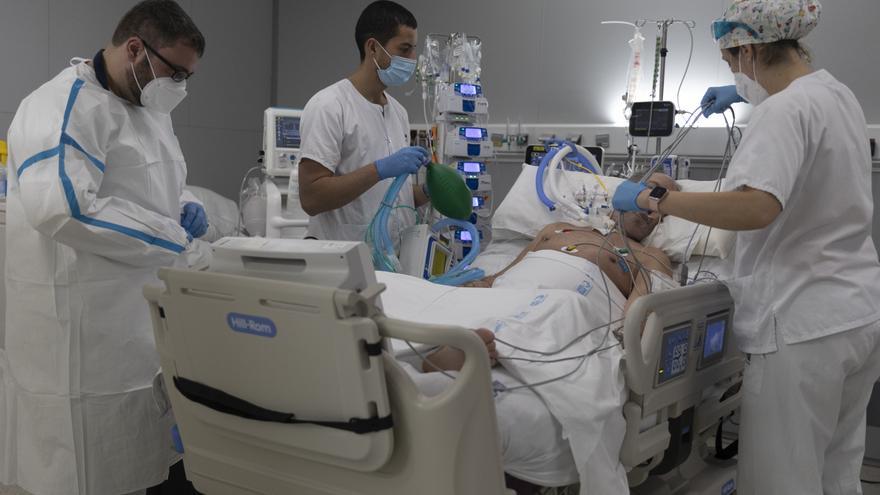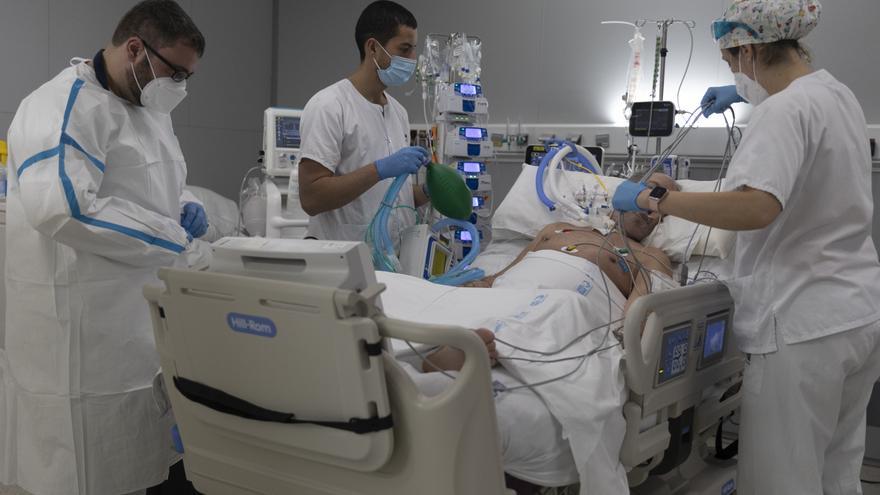 The Ministry of Health of the Government of the Canary Islands notes 2,176 new cases of coronavirus COVID-19. The total accumulated cases in the Canary Islands is 282,968 with 17,412 active, of which 45 are admitted to the ICU and 307 remain hospitalized, thus continuing the downward trend in hospital bed occupancy indicators that began in recent weeks, which are what currently define the level of risk.
In the last few hours, the death of four people between the ages of 77 and 92 has been reported. Of the total deaths, two were registered in Gran Canariaone in Tenerife and another in La Palma. All had previous pathologies and were hospitalized.
The Accumulated Incidence at 7 days in the Canary Islands stands at 354.97 cases per 100,000 inhabitants and at 14 days at 610.91 cases per 100,000 inhabitants.
for islands, Tenerife adds 821 cases with a total of 130,305 accumulated cases and 6,902 epidemiologically active cases; Gran Canaria it has 105,852 accumulated cases, 1,030 more than the previous day and 8,272 active. Lanzarote adds 129 new cases with 19,519 accumulated and 389 epidemiologically active; Fuerteventura it has 14,351 accumulated cases, with 126 new cases and 1,382 active ones. La Palma adds 56 new positives, so it has 9,497 accumulated and 363 active. El Hierro adds a new case, so it has 1,731 accumulated and its assets are 20 and La Gomera adds 13 more new positives, so its accumulated are 1,712 and it has 84 active cases.
To date, a total of 3,234,414 diagnostic tests have been carried out on the Islands, of which 7,406 correspond to yesterday.
Update of data in the Epidemiological registry system
The General Directorate of Public Health is carrying out an update in the ReVeca registry system, of the diagnostic tests by self-test, whose positive result had been registered in the clinical history information systems but were not fully updated in the Epidemiology computer network. Given the high level of transmissibility recorded at the beginning of January, the Ministry of Health admitted positive self-tests as a valid test for the diagnosis of COVID-19. As they were not authorized until then, the positive self-tests could not be registered directly in the computer system that existed until now, which has caused a delay in their notification.
During this week, the database will continue to be updated with the positive cases detected by self-test pending notification, which will affect both the total number of tests carried out and the accumulated cases and the assets that are pending epidemiological discharge, without interfering in the risk levels of the islands as most of them are already closed cases.