Gran Canaria drags the archipelago to the medium risk of occupying beds by covid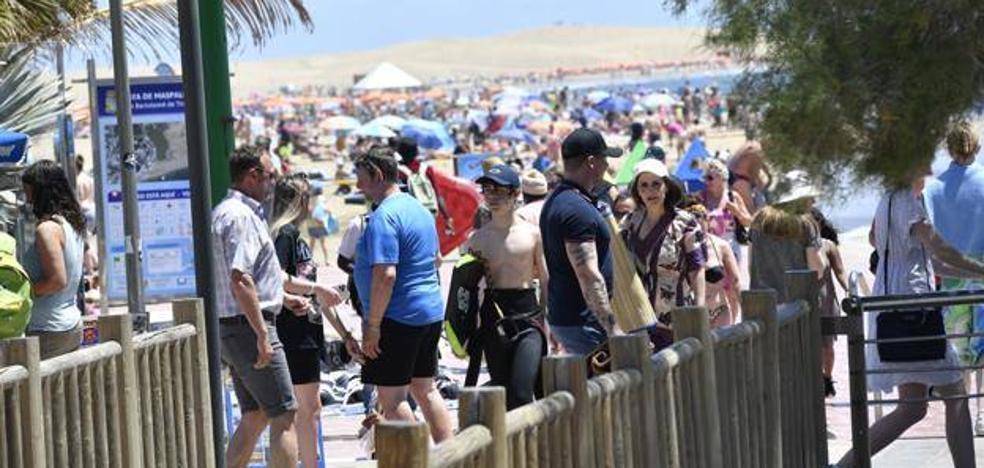 coronavirus
Despite the strong increase in infections, the covid traffic light remains unchanged for another week, with all islands at the same level of alert
Despite the sharp increase in infections,
the covid traffic light remains unchanged for another week, with all islands at the same alert level:
Gran Canaria continues in 2 or medium risk, and
the rest of the islands at level 1, low risk. The carry-over effect of the situation in Gran Canaria means that
the archipelago rises to medium risk in occupancy of conventional beds.
The epidemiological report of the General Directorate of Public Health, carried out in accordance with the new criteria of the Surveillance and Control Strategy for covid-19 after the acute phase of the pandemic, based on the indicators of use of healthcare services. According to this report, the care indicators «maintain a stable evolution and the daily average of conventional hospital beds occupied by covid-19 patients
rises 16.9% in a week, as detailed by Health in a statement. The level of risk in percentage of occupation of conventional beds rises to medium for the Canary Islands due to the data from Gran Canaria, at the same level, since the rest of the islands are at a low level or in controlled circulation.
The number of occupied ICU beds amounts to
21.6% compared to the previous evaluation and the occupancy percentage is at a
4%remaining in controlled circulation in the Canary Islands as a whole and in all the islands, except Gran Canaria, which rises to a low risk level.
In the archipelago as a whole, the cumulative incidence rate at seven days
for those over 60 years of age it rises 13% compared to the previous week. Most of the islands are at medium risk, like the community as a whole, except for Gran Canaria, which rises to high risk.