Gran Canaria concentrates 50 new outbreaks, more than half of those registered in the Canary Islands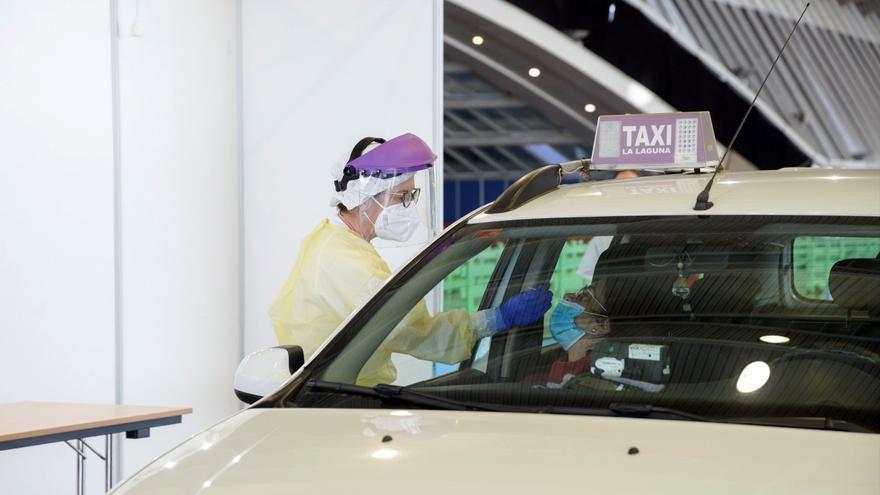 Canary Islands register this week 94 sprouts new for coronavirus with 588 cases, of which 8 have required hospital admission and one person has died, reported this Wednesday the Ministry of Health.
Of the 94 new outbreaks recorded, 50 have been produced in Gran Canaria, 27 in Tenerife, ten in Fuerteventura, four in Lanzarote, one in La Palma, one in La Gomera and one in El Hierro.
By area in which they have occurred, 37 are social outbreaks, 31 family, 14 work, ten educational, one health and one sports.
In general, all the outbreaks have less than 10 associated cases except for two educational ones with family branching, with 31 and 28 associated cases, in Tenerife and Gran Canaria, respectively; another social one with 26 people affected in Gran Canaria; another relative with 16 infected in Tenerife by a Family food; three work with 15, 14 and 11 people affected, the first two in Gran Canaria and the other in Tenerife; and one of social origin with eleven affected also in Gran Canaria.
Among the outbreaks of social origin, two also stand out in Tenerife with 10 and nine associated cases, for one birthday celebration and a family meal.
It should also be noted that the majority of family outbreaks this week have occurred among non-cohabitants with several addresses associated with each outbreak.
Sanitary outbreak
As for the health outbreak, it has been reported in the Canary University Hospital, with two affected people, none in hospital admission.
The educational outbreaks, all with family branches, have been registered five in Gran Canaria (with 28, 9, 9, 6 and 6 cases) and three in Tenerife (with 31, 10 and 3 people affected) and two in Fuerteventura (with 3 and 4 cases).
Regarding the outbreak detected in the sports field, it affects a handball club in Tenerife with 6 infected people.
In addition, 39 old outbreaks are still being followed that are still open and some of them have grown in number of cases. Among them stand out one originated in a restaurant in Gran Canaria that already affects 56 people, two work with 53 and 43 cases both in Fuerteventura, another work-family in Tenerife with 27 affected people, 4 of them hospitalized, and another social-family in Gran Canaria with 26 cases.
At present, and after completing the vaccination of group 1, there is no outbreak, nor any user of social health centers affected by COVID-19.