Gran Canaria, affected again by the Iberia Express strike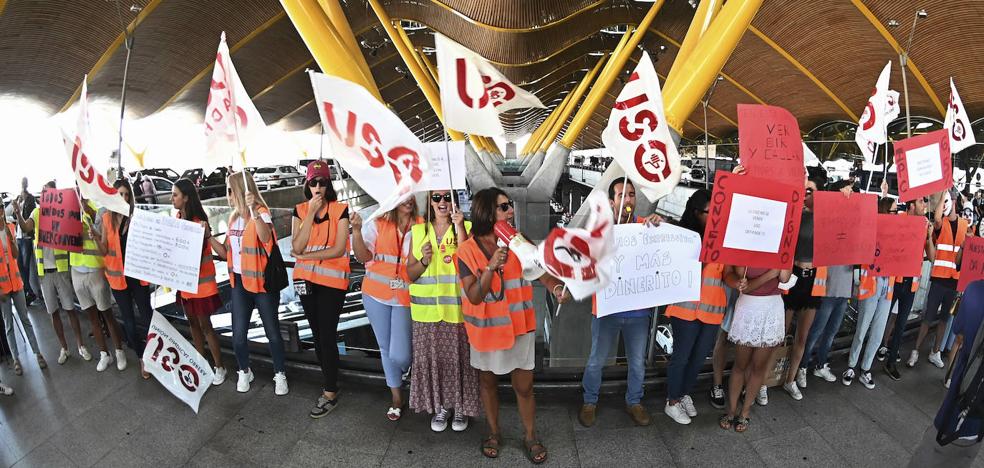 transportation
The company has canceled only three round-trip flights, including one to the round island
Gran Canaria is once again one of the destinations affected by the
Iberia Express strike -the other two are Mallorca and Santiago-. Despite this, the airline expects to operate 93 flights this Monday -which is its ninth day of stoppages-, which means
94% of scheduled connectionsin order to cause as few problems as possible to its clientele.
Specifically, Iberia's 'low-cost' has canceled three round-trip flights to the aforementioned destinations, which were scheduled for this Monday, September 5. Both this Saturday and Sunday, September 3 and 4, the round island was also one of those affected by the strikes.
In order to mitigate the effect of the strike on passengers, the company has managed
relocate 100% of the victims on other flights of Iberia Express, Iberia or other airlines or alternative means of transport, as detailed in a statement.
At the same time, he has activated a
flexibility plan for travelers with a flight until September 6, who can request a change of dates for the same route or a voucher with the total amount of the reservation, if they so wish, and can also check the status of their flight at any time in
this website.
And it is that the company is aware that the current is a time of great influx, as many people return from their vacations and others start them.