Gran Canaria 2022-2023 is already sweating at the Arena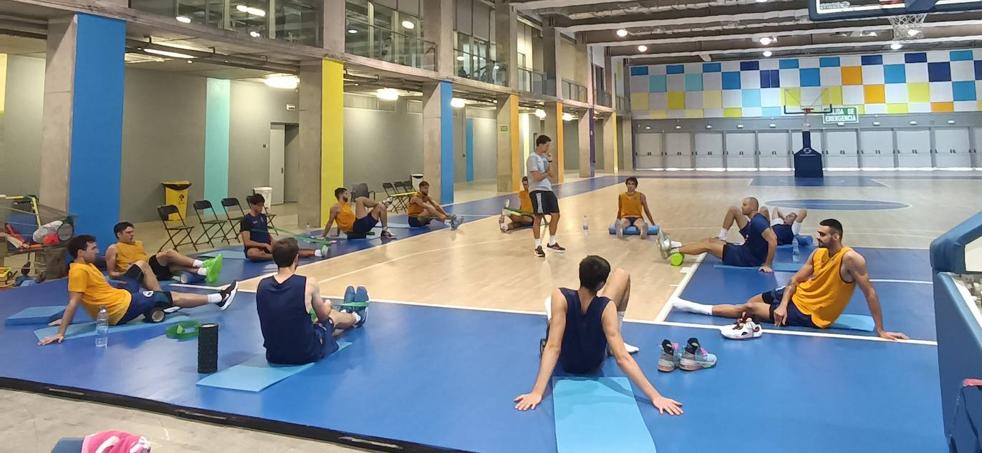 basketball
Lakovic started this Monday the pre-season work at the Gran Canaria Arena
Jaka Lakovic's new project began this Monday on
preseason job at the Gran Canaria Arena for the 2022-2023 campaign.
the slovenian coach
did not have the internationals Benite, Brussino, Khalifa Diop and Olek Balcerowski nor with the injured Andrew Albicy and AJ Slaughter, while Damien Inglis joined later due to a setback.
In this first session were the professional players Ferran Bassas, Miquel Salvó, John Shurna, Oliver Stevic, David Mutaf, Rubén López de la Torre and the homegrown players Jovan Kljajic, Miguel Serrano, Alberto Redondo, Adrián del Cerro, Aitor and Gerardo Pérez.