Goyas 2020: The red carpet goes blank | Culture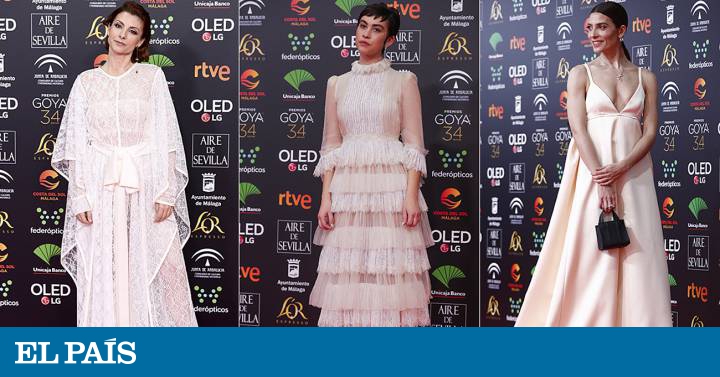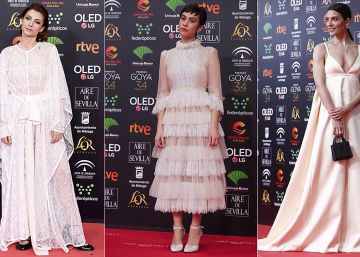 The red carpet of Goya It fulfills several functions. The first, almost cathartic: justify a parallel competition, closer to Miss Spain and the neighborhood courtyard than to film awards. This is a debate that arises around three tall questions that encourage any digital and analog conversation the next day: who was more handsome? (it is a subjective issue); Who was made a picture? (idem) and who was the most elegant? (An award that should be shared with the stylist, makeup artist and hairdresser).
But, in addition to entertaining, the red carpet is one of the most powerful promotional tools for both the artist and the brand that you saw. Tell Jennifer Lopez and Versace. The actress caused such an impact by attending the 2000 Grammy Awards strategically covered by a dress from the Italian firm that forced Google to create an image search engine to meet the overwhelming demand for her photographs. Doing the red carpet well is an art, but also a job. And, as such, it has its teachers, its professionals and its amateurs.
Among the first, Penelope Cruz, unavoidable by Ralph & Russo, which combined transparency, embroidered flowers and a generous neckline. Also, Najwa Nimri, dressed in a wonderful Loewe robe, that conjured up the curse of Princess Disney. The one that identifies elegance with Italian rhinestones, tulles and bows, and that took over actresses like Natalia de Molina, Oscar de la Renta, or Ruth Gabriel, Esther Noriega. Surviving this archetype so crazed without being cheesy is available to very few. Among them Nieves Álvarez, impressive with an Alberta Ferretti design made on purpose for her and Bulgari jewelry that had been owned by Gina Lollobrigida. To another great star — Sara Montiel — belonged the journalist María Casado's dress.
Also accurate was Paz Vega, with a piece of long sleeve and straight lines in white, one of the most popular colors of the night, to which Eduardo Casanova also pointed, with a tuxedo with sash and foulard tail of designer Jaime Álvarez. In white were also Cristina Brondo and Carmen Arrufat, nominated for best actress revelation for Innocence, both with elaborate designs by Teresa Helbig. The Catalan was one of the creators that most guests dressed on a night in which Spanish firms had a leading presence. Starting with Antonio Banderas, who chose a tuxedo tailored to Emidio Tucci.
To get it right – yesterday it became clear again – it is not enough to choose a couture creation of a great firm like Elie Saab (Silvia Abascal, Goya Toledo) or Dior (Maribel Verdú, Juan Diego Botto). The official uniform of the red carpet – word of honor, mermaid skirt and flat colors – is already as little exciting as easily forgettable. And, in the end, the goal is to last in the spectator's retina when he arrives at the office coffee machine the next day. Was Marta Nieto elegant with her asymmetrical black and white design by Jorge Acuña? Of course. Also Belén Cuesta, with a classic Pertegaz, or Clara Lago, by Oscar de la Renta. But perhaps the pearls that decorated Greta Fernández's face and were part of a Chanel makeup breaker will be remembered and discussed more: the perfect complement to a white Gucci lace dress. Fernández's choice was one of the few that reminded the viewer that we are in the era of Rosalia and not in that of Rita Hayworth.
The red carpet was also a tool to launch other messages beyond the aesthetic. Adolfo Domínguez dressed three Galician actors with garments from past collections: Benedicta Sánchez, nominated for best actress revelation for What burns, looked a creation of 30 years ago; Luis Tosar wore a tuxedo that the firm made to measure two years ago; and María Luisa Mayol, a draped dress that also belongs to the house archive. Vanesa Lorenzo joined this sustainable claim with a Givenchy vintage.