Goyas 2020: The great (and stormy) festival of Spanish cinema | Culture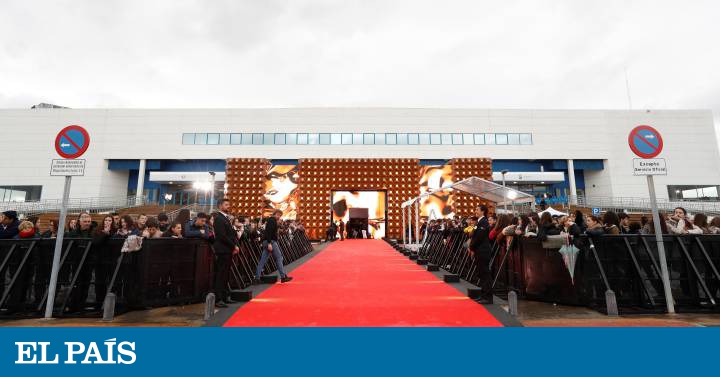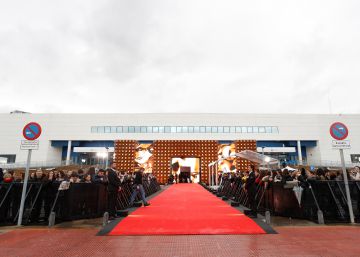 The sea was rough this Saturday and a strange brown color. The sky, dark, was good orange alert to the risk of flooding. But in the middle of the storm that hit the Costa del Sol, the red carpet resisted. Even if the great night of the Goya awards Doors were dazzled outside: nobody wanted to get wet before the intermittent showers. The umbrellas took center stage and many of the guests, especially the actresses, performed the parade before the cinephile fans at full speed so as not to get wet. Beyond spotlights and cameras, the atmosphere was somewhat soulless. Recent storms and weather warnings invited to be cautious. And Malaga was. About 400 people approached the José María Martín Carpena Sports Palace to enjoy the film festival. Those who play in it, the Unicaja Basketball players, gather more than 7,000 in each game.
"It was a great surprise that the Goya came to Malaga and we could not miss," said Rocío and Miguel Robles, brothers of 15 and 18, who were looking for space in the front row of red carpet with his friend Mario Vergara. "We want to see Antonio Banderas, Pablo Alborán and Penelope Cruz," they said. Next to her, the Malaga-born Rocío Arteaga was also looking for a good place with her 11-year-old daughter Elena, "to try to see a famous person". Among the groups of teenagers and the sea of ​​mobile phones, the mother, sister and uncles of Jiajie Xu Yan, Barcelona and director of the short film stood out Xiao Xian. "The rain is a shame, but this is a great party," said his sister, Jiani Yu Yan. The family had arrived at Martín Carpena minutes before six in the afternoon. At that time, several operators were still trying to dry the red carpet with vacuum cleaners under the watchful and restless look of Juan Antonio Vigar, director of the Malaga Festival.
Inside the sports venue the nerves were evident. People came and went, technicians tested lights on stage, nobody found anything in the maze of halls. Meanwhile, the presenters, Silvia Abril and Andreu Buenafuente, passed by. She waving to everyone. He whistling. Both, with a breathtaking tranquility between the hustle and bustle. They arrived in Malaga on Friday, as many of the nominees and who are responsible for delivering the awards to participate in the trials. Some, like Paz Vega, took the opportunity to approach the musical by Antonio Banderas, To Chorus Line. Also in the Theater of Soho were Asier Etxeandía and Pepón Nieto. Both were left to eat: the Malaga was the host of a "wonderful meal", according to the actor of Pain and glory in their social networks. Greta Fernández and Marta Nieto took the opportunity to go to the center of the city.
His case was an exception. Few dared to leave yesterday. The clouds did not invite it and the sun was missing, although María Casado and Lucía Jiménez let themselves be seen through the streets of Malaga. Others preferred to jump down the inner slide of the Barceló hotel to kill time and nerves. The sixth floor of the establishment is filled by the nominees, who among the showers received the bulk of guests arriving in Malaga. Only a handful of people approached to receive them, umbrella by. They could only see some faces known as Antonio Resines or Antonio de la Torre. Penelope Cruz and Pedro Almodóvar who arrived in the capital of Malaga in the afternoon. They waited to shine, later, among the umbrellas that escorted an unforgettable red carpet with a taste of Malaga