GOYAS 2020: Artistic celebration or electoral rally | Culture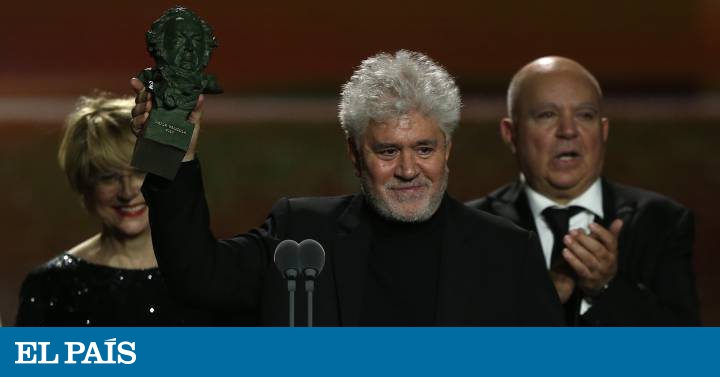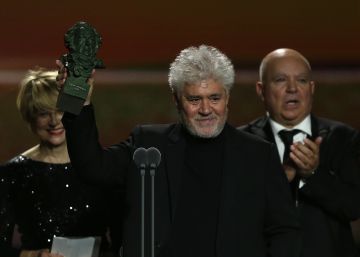 It is almost always a test of resistance, of drowsy patience, of longing for the arrival of the end, something as tiring as seeing in solitude most of the ceremonies and galas dedicated to rewarding the best of the year in the various artistic manifestations. I only see for strict professional obligation lI goya and the Oscars and I usually run out. If I could handle my very smart TV (he says) I could record these momentous parties and watch them later. That would allow me something as hygienic as skipping much of the emotional dedications of the winners.
Sometimes they get three or four on stage and you can start shaking when one of them starts his speech with a hopeful: "I will be brief." They are the heaviest. A grimace also appears every time the winners highlight the wonderful art of their competitors. It would be formidable but not very human for someone to just pick up his statuette, give polite thanks and get out. Or to say: "I congratulate the academics for being lucid, since my work in the film is excellent." But that never happens and then what happens happens. That the ceremony lasts for three and a half hours. And it could have been much more if conventional advertising had not been abolished in Spanish Television for a long time. I think there was only one block of self-promotion. If not, the dawn would have caught us listening to moving, endearing and infinite dedications.
I also listen to praise of tolerance, the right to love whomever you want, empowerment, anti-fascism, refugees, the fight against tyranny and child abuse, all the convenient social decalogue. Okay, normal people agree with that, but it can be boring to confuse this artistic celebration (or whatever) with predictable election rallies.
And I understand and admit that Spanish cinema has always been a great family (they say), but its protagonists should not make generalizations including every Christ in their convictions and desires. For example, the very sensitive and excellent composer Alberto Iglesias affirms with emotion that Almodóvar's cinema has made us all freer. I disagree My degree of freedom owes nothing to the art of that man. Y Almodóvar He says that if Pedro Sánchez is doing very well in the next four years, we will all do very well. I think its certainty is debatable, or negotiable. What a mania to want to integrate everyone into his self. That is, each one belongs to his father and his mother. Or from anyone. I hope that the disadvantaged can breathe a little, but the only thing that I have clear is that they will do very well to those of always, so colleagues they of the old or new power.
And the prizes? Well, the person I most wanted to see on stage was Pepa Flores or Marisol. I was in love with both. This admirable lady did not appear. He must not believe in the eternal or timely return. A long time ago he said goodbye to all that and fulfilled it. No honors, no fame, no money, no milk. A person as dignified as consistent. And like so many times, I was not right in the cast with the movies that I liked the most. There were very just prizes (blessed be the one granted to Belén Cuesta) for the anguished and powerful The infinite trench and Outdoor. And several pulling minors, although the award-winning Eduard Fernández is one of the three or four best actors in this country; for the very esteemed While the war lasts, in which Karra Elejalde made a memorable composition.
I think that the Academy breathed easy to be able to grant the lion's share to his desired Pedro Almodóvar, who logically, for obvious reasons related to quality (and in the case of The passenger lovers only the shame of others worked) they had not been able to grant their love since the very good return. Pain and glory He made it easy for his wishes. It is autobiographical, intimate, presumably sore, felt and transcendent. There are things in her that I even like: the recreation of her childhood, the evocation of the mother (the sequence between the magnificent Julieta Serrano and Banderas is truly emotional), the cinephilia and the sexual awakening of the child, the brilliant outcome of the history. But I remain indifferent or tired before the personality of that creator who feels dry, his depression, his intimate cornering, his loneliness, his reunion with a friendship and a professional collaboration that was twisted, with the old lover who never stopped wishing him, with heroin as a remedy to cauterize internal and external pain and that provides a provisional nirvana. I can't stand the character, it seems to me as emboldened, pretentious and false as almost always. But I recognize that Banderas interprets Almodóvar very well.