Goyas 2020: Antonio de la Torre, from the video store to the red carpet | Culture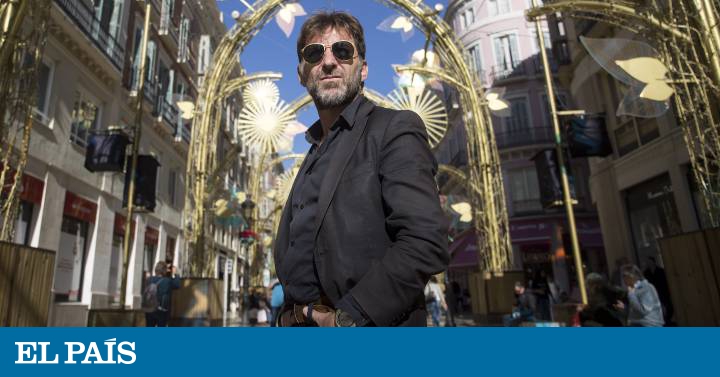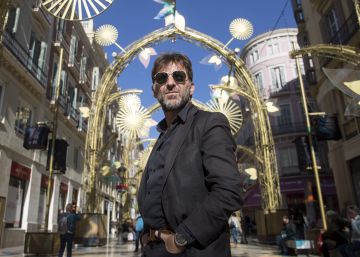 In the video clip Barbara, in a shelf of the bookshelf for Spanish cinema, films begin to appear Antonio de la Torre (Malaga, 52 years old). It is one of the three movie rental venues that resist in Malaga, and is just around the corner of the same block where the actor, the Spanish interpreter most often nominated for Goya Awards (14 nominations), winner of two heads and finalist in this edition by the mole Higinio in The infinite trench.
De la Torre is excited. He hadn't spent years in Ciudad Jardín, his hometown, and in less than half an hour he met a childhood friend, who now runs the bar in front of his house, with a classmate … "What a trip I is giving ", he confesses with the unleashed Malaga accent while looking at a chipped window on the third floor. His voice breaks: "My mother was sleeping there." He returns to his joy and explains: "On that floor we lived my two grandmothers, my parents, my two older brothers and me. Tell me in low cost ". The owner of Barbara has been hunted by going out with the shopping cart, and she returns to the happy place: "Having warned me, that I would have dressed well and put some beers on you!" De la Torre begins to list titles rented by him as a teenager, and ends with a "¡Y Fanny Pelopaja!".
When Saturday starts the gala of the 34th edition of the Goya awards, Banderas will not be the only Antonio to compete at home. There is also De la Torre, although his career as an actor was forged in Madrid, where he studied at Cristina Rota's school after having a degree in Journalism in Seville with Alberto San Juan, companion of misdeeds and existential doubts. His beginnings in which he combined his work as a sports journalist in Canal Sur with small unnamed roles in series and films are already part of the legend of Spanish cinema.
Today part of "8% privileged" is confessed, the actors who can live from their work. "Do not fool yourself, we are few." He came to the seventh vocation of EGB, when one day the company Harlequin appeared. "They did activities with children and I remember rehearsing the play The story of Pituchín and Pituchina. I will not be able to forget it. I was very clear what he liked, "he recalls. He left the company." Blame the friends he had then, cultural issues … ". Thirty years later, rolling Cannibal in Granada, he met a former partner of those children's works. "And he told me that Don Joaquin [Eléjar], the director of the company, told the rest the day I left that it was a shame because I saw actor wood. He saw in me something that I didn't even intuit. "
The actor says that there was a time of doubt: "I finished Journalism, I was orphaned … I was asking everyone what I should do. I remember and I thank everyone. Among them was Juan Antonio Vigar, the current director from the Malaga festival, which he listened to me, who listened to me very seriously. And I ended up going to Madrid, to the Cristina Rota school.
He felt like an actor after working on West (2002), by Chus Gutiérrez. And Daniel Sánchez Arévalo launched him to fame in Azuloscurocasinegro, with which De la Torre won the Goya for best supporting actor. "It also drove me Return, because Almodóvar reaches everywhere, "he says. Antonio de la Torre reflects a lot on his profession. "Actually, this is based on working hard and hitting. You can't wear a police suit and be a cop. In an ideal world you would make four or at most five roles in your life, "he says. "You have to be serious, strive. Immerse yourself in the complexity of the human being ". Something will do well if it already has 14 nominations for the Goya. "Yes or no. Or that they love me. Of ego I go well, I control it I am flattered that they know me for my work, but at the same time it goes against the anonymity necessary to spy and build a paper. At the moment I am with the 'what do I do now?' I'm worried about what I tell. It may come from a very beautiful 2019, in which I won 10 performance awards, including a Platinum and the second Goya. " And in those doubts, De la Torre continues on his way.
As if it were a celebration of Andalusian cinema, in these Goyas in Malaga there are numerous candidates both technical and interpretive sections: Flags, De la Torre, Belén Cuesta, Mona Martínez, Natalia de Molina, Vicente Vergara, Pilar Gómez … "I don't know why that happens. I remember that I heard that there are many actors from Malaga since one of my first castingsthat of Woman's horns, in 1994, "confesses De la Torre." The truth is that I don't have data or a theory. Nor do I think there is an Andalusian film industry, because there is hardly a Spanish … Yes there are numerous technicians and actors who come and go at the blow of AVE. And although I live in Seville, I have to have one foot in Madrid. "And remember the first:" I think people like Banderas, Maria Barranco Y Kiti Mánver they have done a lot for this current effervescence. "Actors of the eighties that influenced the present." And I have experienced the process of naturalizing the accents. From the series Father Courage could speak in Andalusian. "