Government Budgets are inflated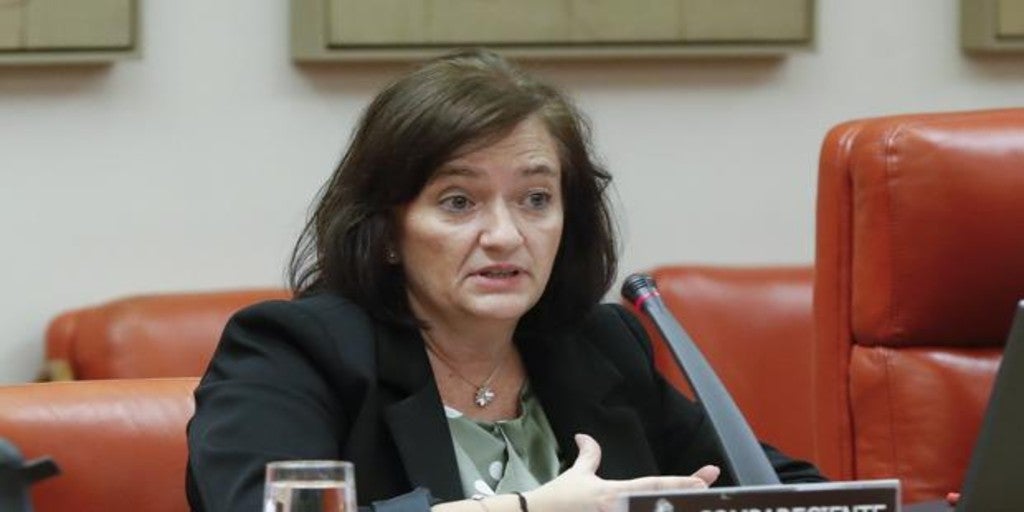 Madrid
Updated:
save

The Fiscal Authority (Airef) gives a new reality bath to the Government. The institution does not believe the GDP and deficit forecasts of the Executive for 2021, just one day after the Bank of Spain has been pronounced in a very similar sense. Sánchez's Budgets are born with a crooked foot.
Cristina Herrero, its president, has explained in the Budget Commission of the Congress of Deputies that in the central scenario, without generalized confinement, they expect GDP to sink by 11.1% this year and that the recovery in 2021 remains in 5.5%, although it could reach 8.2% thanks to the impact of European funds, but Airef confirms that its effect is uncertain. In an optimistic scenario, with the outbreaks controlled and confidence and spending in recovery, the economy could grow the following year up to 10%, accounting for all the European levers. Instead, it estimates that if tougher restrictions are needed or the pandemic persists, growth next year would decline to 6.5%.
The central scenario without counting the money that will come from Europe (5.5%), when compared with the government's forecast, falls 1.7 points below. The Executive predicts 7.2% GDP growth in 2021, excluding the positive effect of EU funds. Thus, Herrero has highlighted that the projections of Sánchez's economic team, under this prism, are only possible in the most optimistic scenario of Airef, which would be 7.3%. "The differences between the Airef scenarios and that of the Government are mainly due to the speed of the expected recovery, closely linked to the hypotheses on the evolution of the pandemic," the institution indicates.
Herrero has staked that his income forecast for 2021 is at the 42.5% of GDP, seven tenths less than the Government. This translates into some 9,067 million euros of lag in the estimates (up to 18,400 million in the pessimistic scenario), which also has its consequence in the expected deficit. In the central scenario, Airef calculates a deficit of 11.6% this year and 8% the next, compared to 11.3% and 7.7% respectively for the Executive. Three tenths of difference in each of the years.
Thus, the agency foresees lower tax growth, around one point of GDP, given that the tax hike is concentrated on new taxes whose approval could be delayed. However, it does estimate a more positive evolution of social contributions and other current income.
«The estimates of the central scenario of Airef continue to be subject to a high degree of uncertainty due to the evolution of the health crisis of the Covid-19 and its effects on economic activity, to which are added the risks of implementing the Recovery, Transformation and Resilience Plan (PRTR) ", indicates the institution. The PRTR, as calculated by the institution, should have a positive effect of 2.7 points on the economy, in any scenario, despite the uncertainty about its application.