Government and social agents reach an agreement in principle to extend the ERTE until February 28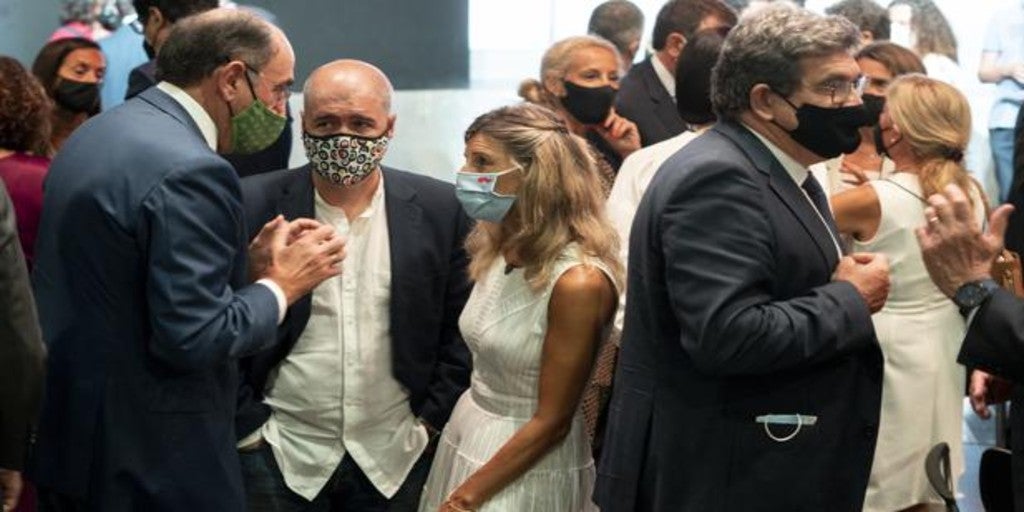 MADRID
Updated:
Keep

Again on the horn, the Government, unions and employers have closed an agreement to extend the ERTE beyond September 30. The new expiration period will be February 28th, a month more than initially considered, as reported by union sources. The CEOE, which had initially remained on the sidelines waiting to reach an understanding regarding the benefit for the self-employed, has already confirmed that the expected white smoke is added.
The principle of agreement also includes an automatic one-month extension of the current ERTE, until November, after which the companies must again request to adhere to this scheme, already with the new conditions, among which the mandatory nature of the training for employees. From the union environment they point out that another of the keys to the agreement is in the so-called "counter to zero", which is extended by one year, so that the time consumed by unemployment, since September 2020 will not count when there is a dismissal for any cause after January 1, 2023.
The pact, still pending ratification by the governing bodies of the social agents, arrives
after a weekend of intense negotiations, which have spread throughout today and are still continuing. The compulsory nature of the training demanded by the Minister of Social Security, Jose Luis Escrivá, to maintain the exonerations linked to the ERTE has been the
China that has been delaying this negotiation. The Minister of Labor, Yolanda Diaz, already
I was aiming this morningto the fact that the possibility that this condition was imposed only on companies with more than ten workers had been put on the table to avoid the great concern of the social agents, creating "a scheme not based on voluntarism and very attached to reality of companies. That is, we can deploy it effectively, "said Díaz.
And the fact is that the small size of Spanish companies is precisely one of the great problems when it comes to requiring compulsory training. "We can't be policemen", a business source complained these days ago. Unions
they did not look kindly either the Social Security proposal, as they doubted the ability to build a coherent strategy to recycle workers in a couple of weeks.
The Government has therefore accepted that new applications can be processed during the month of October, which allows both companies and workers. The new reform will therefore not be applied until November 1. Likewise, the clause of protection of employment and the prohibition to dismiss in six months will be maintained. Currently, more than 250,000 workers are still covered by an ERTE.