'Got talent' chooses its last finalists, Miguel Ángel Muñoz and Ana Milan go to 'Who wants to be a millionaire?' and La 2 honors Almodóvar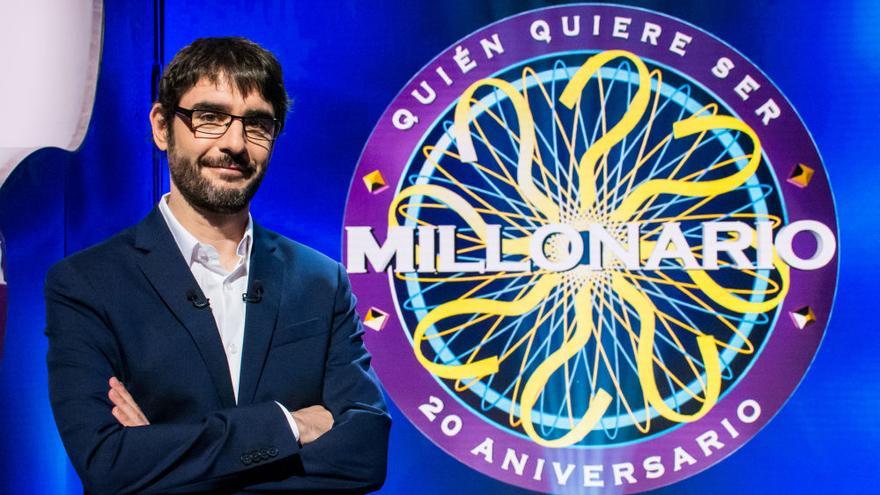 'Got Talent Spain' celebrates this Friday (22:00 hours) the fourth and last semifinal of its sixth edition in Telecinco. The comedian Senmaru, the eccentric dancer Albert Infante (Santi Millán Golden Pass), the acrobats Dúo Believe, the skater Guillermo Gómez, the singer Gisela Quirós, the comedians Manolo Costa and Mindanguillo, Paupi el Mago, the illustrator Alex Dowis, singer Rob Delion, the comedians and dancers Ejoy Productions (Golden Pass by Dani Martínez), the musicians Isma and Miguel who surprised with their accordion, the singer Belén Elvira, the bow shooter Encarna Garrido and Papa et Neylia, (Golden Pass de Paz Padilla), they will fight for one of the last three places in the grand final that will be put into play.
George Clooney in The 1
The 1 of TVE Issues tonight (10:10 p.m.) a new screening of 'Ocean's Thirteen'. Danny Ocean (George Clooney) and his gang prepare an ambitious and risky plan to rob a casino. Their only goal, in this case, is to defend one of their own, who has been duped by Willy Bank (Al Pacino), the ruthless casino owner.
La 2 de TVE pays tonight (22:00 hours) homage to Pedro Almodóvar with the broadcast of 'Everything about my mother'. After the death of her son, Manuela (Cecilia Roth) returns to Barcelona in order to locate the boy's father. During the journey, he meets people who were part of his life long ago, and must face the past and memories.
On the other hand, the edition with famous 'Who wants to be a millionaire?' return tonight (10:10 p.m.) to Antenna 3. On this occasion, Ana Milan, Miguel Ángel Muñoz and Secun de la Rosa will put their knowledge to the test to try to win the highest possible prize for the NGO they choose.
Keanu Reeves is a ronin in Four
Four bet tonight (22:00) for a new pass from 'The Legend of the Samurai: 47 Ronin'. In this film based on an 18th century Japanese legend, Kai (Keanu Reeves) is an outcast who teams up with Oishi (Hiroyuki Sanada), the head of the 47 Ronin. Their objective is to take revenge on the traitor who killed their lord and sentenced them to exile. To regain their lost honor, the warriors embark on an adventure that will force them to endure tough trials.
In addition, 'The false daughter of the king', a repeat fraudster who has deceived more than 100 families throughout the Spanish geography, stars in the new installment of 'Research team' on the sixth. Ana María Bea has nothing to do with the royal house, she is from Navarre and is bedridden in a wheelchair due to meningitis that she suffered as a child. But it is not the only identity that this con artist has used for two decades, she has also posed as a wealthy heiress of some wineries