'Gossip girl': when the series were crazy about millionaires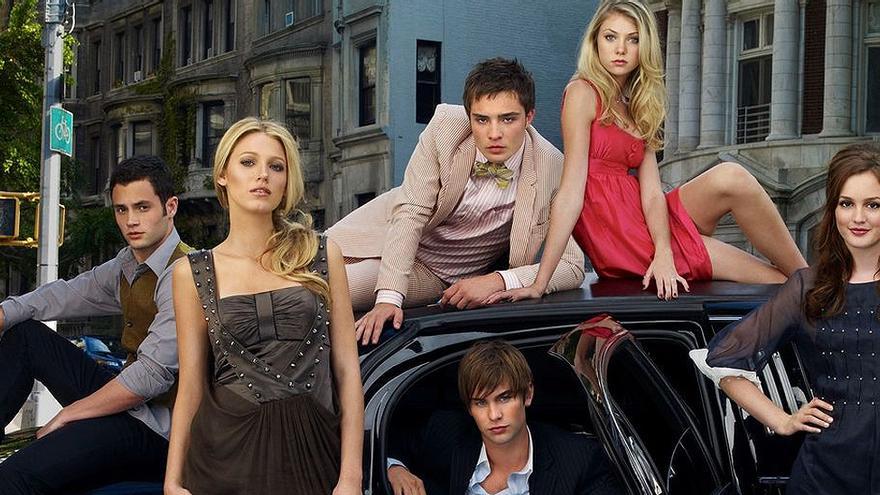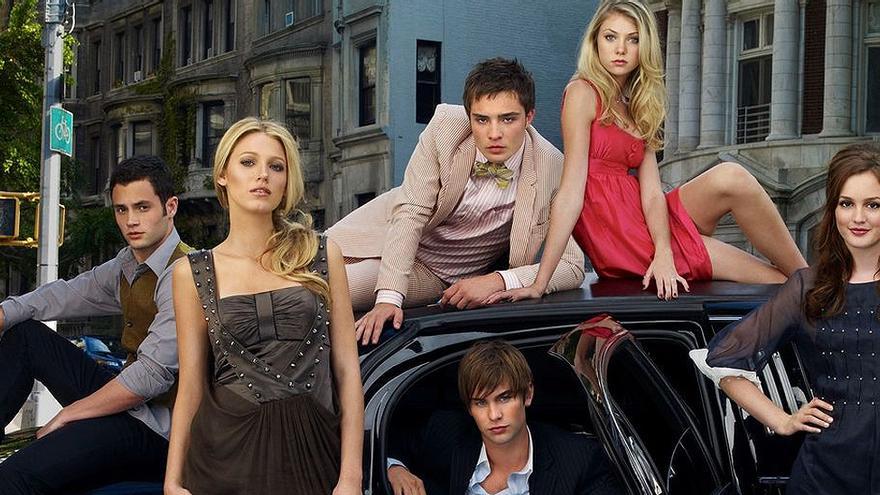 "Definitely pre-cancellation culture," says teacher Kate Keller (Tavi gevinson) of the old blog in the eponymous sequel, with new characters, that we can see here from Tuesday with the landing of HBO Max. The list of 'problematic' elements of the 'GG' of 2007 is important: there it remains, above all, the toxic relationship between Blair Waldorf (Leighton Meester) and compulsive abuser Chuck Bass (Ed westwick), but it is important not to forget the constant 'slut shaming' of its heroines (not them), the normality with which problems between teachers and students are treated or a certain 'sextape' recorded without consent.
Wealth fetish
Not to mention his wealth fetish: 'Gossip Girl' wasn't 'Succession', in which being too rich is presented almost as an undesirable disease. Despite its satirical element, it was an almost amoral celebration of product placement, a cruelly glossy fashion magazine on the go. And what the hell, many of us adored her for that, even if it made us feel terribly poor and ugly. The new version is a little more aware of the messages it launches or the existence of a real world, but it still makes many of us feel poor, ugly and, given that there is a new 'set' of characters, a little old.
Characters, by the way, much more varied in terms of race and sexual identity than in the first series: at the center of the story there are two half-sisters, the 'influencer' Julien (Jordan Alexander) and the very worthy Zoya (Whitney Peak), Born to a black mother, and new St. Jude school playboy Max Wolfe (Thomas Doherty) represents not toxic masculinity but pansexuality.
Why the fever
For those of you who haven't seen a single episode of 'GG', it might be worth doing a little recap. The series is the work (master, despite everything) of Josh schwartz and Stephanie savage, a duo of screenwriters who raised the bar for the series 'teen' with 'OC' and here used some books by Cecily von Ziegesar to raise the tone on the youth network The CW.
At the beginning of the series, the 'it girl' Serena van der Woodsen (Blake Lively) was returning to New York after a mysterious disappearance. There he crossed paths again with his friend Blair, her boyfriend and former boyfriend Nate Archibald (Chace crawford) or the slippery Chuck, but there were also some good surprises: aspiring writer Dan Humphrey (Penn badgley, now fashionable psychopath on 'You'), brother of Jenny (Taylor Momsen), an aspiring dressmaker who was soon walking the wild side of the Upper East Side.
These were not your usual teenagers from the generalist youth network: they were privileged boys and, for the most part, somewhat perverse, who abused their power and influence at every moment. They could drink like Cossacks, treat service badly (remember Blair's quarreling with poor Dorota), hook up with married duchesses, or spend like there was no tomorrow: "Whoever said that money does not buy happiness, does not know where to buy"said Queen Bee Blair. This series was "the nightmare of any father", according to the 'Boston Herald', definition used by The CW for its promotional material.
The beast was slow to grow, but by the second season its popularity was already enormous and the institution 'Gossip girl' marked style: not only among aspiring Serenas and Blairs, but among kids determined to remove their sweatshirts to emulate the elegance of Chuck Bass . Its influence has not ceased to be felt, on the other hand, in the series themselves, of 'Little Liars' to 'Elite', going by 'Riverdale', basically crossing 'GG' with 'Twin Peaks'. Another day we talked about their imperfect Turkish, Mexican, Indonesian and Thai replicas.