Gorillaz present 'Song Machine Live', their new virtual show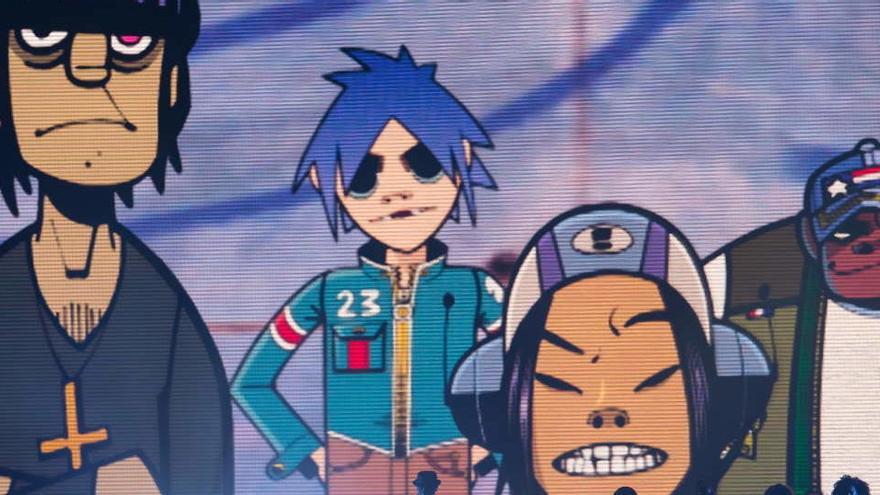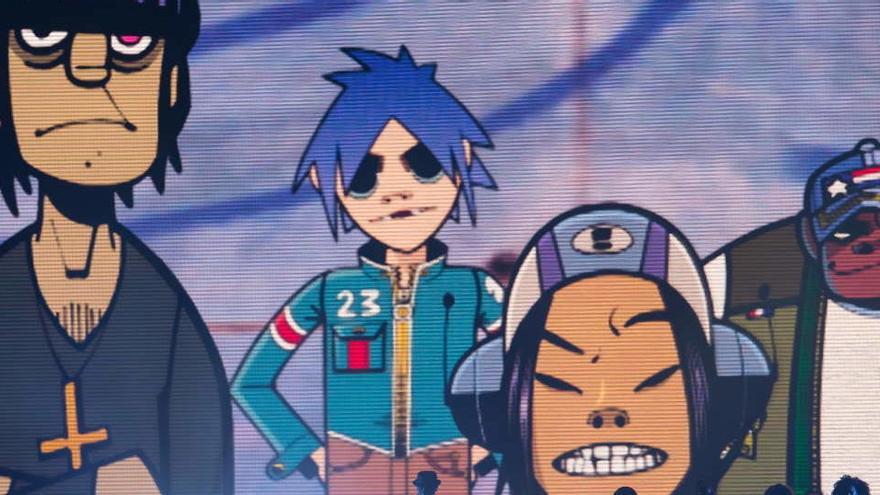 The countdown to the arrival of 'Song Machine Live', Gorillaz's first live performance since 2018 which will feature three virtual shows in three different time zones that will take place on December 12 and 13.
With guitarist Noodle, bassist Murdoc Niccals, drummer Russel and frontman 2D, joined by Damon Albarn and the entire Gorillaz band, this planetary event will also feature a selection of invited artists.
It is a quote that the band qualifies as an "early Christmas present" for their fans. And, they say Gorillaz, "this year we have been good, but it has been shit."
-Guys, you've been working together for more than two decades. Has anyone been about to leave the group, and if so, why?
-Murdoc: Leave it? No kidding. Gorillaz is a family! Obviously, we have had more than words over the years, many fights, some minor complaints and an ALLEGED assassination attempt, but in a joke. What does not kill you makes you stronger. Hashtag BMF! (Together forever), right?
-Noodle: Conflicts are the essence of life. Metal becomes stronger if you hammer it, and so does Gorillaz.
-How many seasons of Song Machine are in the works? Will there be a prequel or spin-off? -2D:
You can only be in one season at a time, otherwise it would be winter, summer, fall and spring at the same time, and life is complicated enough.
-Let's talk about the 'Song Machine, Season One: Strange Timez' collaborations. Elton John has a reputation for not putting up with nonsense. How did you get along with him? -Russel:
Why do you think we don't let Murdoc out? No, the truth is that EJ is quite a gentleman, and also modest. Play the piano like Hendrix his Fender Strat, or Miles Davis the trumpet. I have had the privilege of seeing it with my own eyes.
-Have you written each song with the guest artist in mind?
-Russel: Negative. It has been more organic. Music chooses the artist. When the song begins to come to life, it tells you which artist should play it.
-Which 'Song Machine' collaborations have you not considered but have participated in the album? -2D:
Just my satsuma. I dumped him on Kong and got hit by a laser-eyed owl when we were shooting Momentary Bliss. You can hear a small squeak on the subject but only if you have the hearing ability of a dog, or if you are a dog.
-How did you experience confinement? Were you in a bubble together? -Murdoc:
I don't like bubbles, man, except in the bathroom or the Red carpet. To be honest, I spent it immersed in a small project that I had. While you guys were baking cupcakes and doing mediocre crafts, I was in the basement building a fully functional orgone energy store. I'll spare you the scientific data because you wouldn't understand it, I'll just say that I feel great.
-Noodle: The universe itself is a bubble, you know? We are together in this. So, worry about the others. Arigatou gozaimasu.
-You haven't performed live for a long time, are you excited or a little scared for the upcoming live concerts in December? How are you preparing? - Murdoc:
I can not wait. Because this year there have been no concerts. The fun is officially off-limits, with no end in sight. So we are rushing into the late 2020s with adrenaline. In short, I have authorized the Gorillaz Live Band to put on a real, genuine and miraculous LIVE SHOW! Which will be streamed on a screen in December. Don't miss it and enjoy.
-Noodle: We will give three concerts, one in each time zone. If you are in Manchester, Miami or Manila, you can enjoy with us at your own time. It will be fun.
-What can fans expect from LIVENow's upcoming live shows? Do you consider the scenario and the performances differently in this case in which the fans will be streaming live from home? -Murdoc:
Anyone who has seen Gorillaz on the 'Humanz' and 'The Now Now' tours will know what to expect. It will be that, LIVE before your very eyes, only that you will be watching it from a distance, on LIVENow. There will be an impressive visual spectacle, positive vibes, guest artists and of course good old Damon grabbing all the attention, as always. It's like an early Christmas present. Because this year we have been good, but it has been shit.
-Can you give us any clues as to who will be the special guests that could appear during the LIVENow show? -Noodle:
I can't say because people who screw up a surprise are the worst. But I can say that some of our Song Machine friends will be accompanying the Gorillaz Live Band on stage.
What advice would you give fans to prepare for streaming LIVENow. What topics should they have on the list? What should they order at the bar (aka the fridge)? Should they wear some kind of special clothes? -Noodle:
Be ready to be with us. We will do the best we can. Let them tell their friends and make room to dance. Maybe something to drink too, and some lights.
-Murdoc: They can see us literally from anywhere. In a swamp, on a ladder, in a submarine (if you have wifi). We bring the magic, you bring the party. Think that there will be thousands of small parties all over the world, dancing to the same beat. I'm shedding tears. Oh, and remember, if you miss it, you'll never see this Song Machine anywhere else again. It wouldn't be a horrible tragedy. Do yourself a favor and don't miss out, okay?