Google remembers in its doodle the great conjunction between Jupiter and Saturn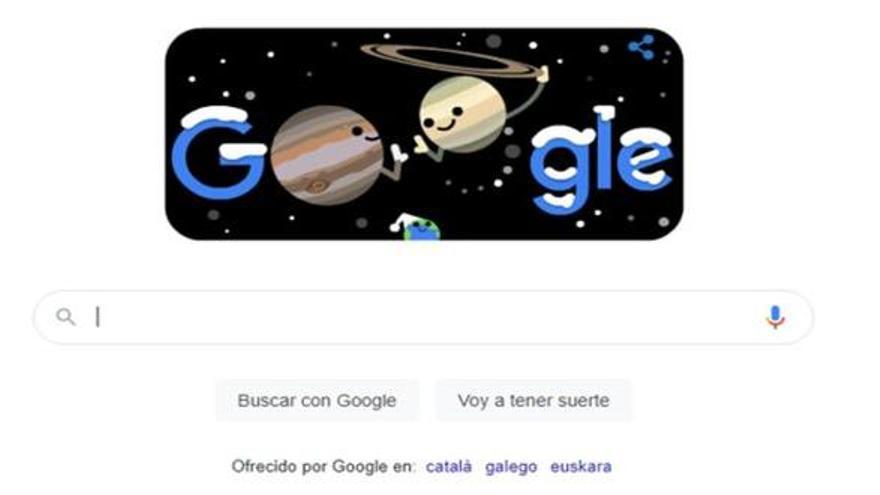 Google dedicates its characteristic 'doodle' of this Monday, December 21, 2020, to the arrival of winter, which will last until March 21, and to the so-called 'Great Conjunction' between the planets Jupiter and Saturn.
The two largest planets in the Solar System are going to be so close together that they will form what is known as a 'double planet', an astronomical phenomenon that had not occurred for almost 800 years, according to the search engine. Also, at the same time that the winter solstice arrives in the northern hemisphere, the summer solstice also arrives in the southern hemisphere.
The 'Great Conjunction' can be seen from anywhere on Earth. Jupiter and Saturn will 'merge', although in reality they will be nearly 400 million kilometers apart, Google stresses. To appreciate this phenomenon, the seeker recommends using a telescope or astronomical vision device an hour after sunset from a place with open sky and free of cloud cover.