Google dedicates its doodle to Children's Day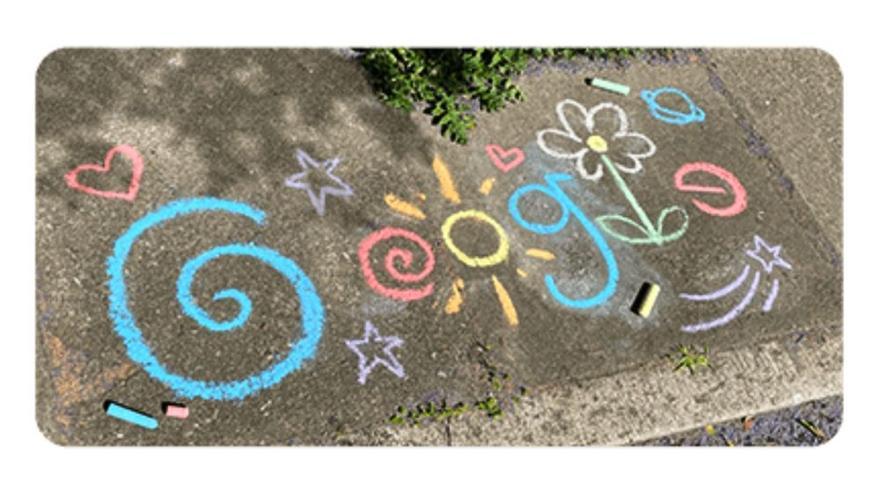 This Thursday, April 15, is celebrated throughout Spain, except in Madrid, which this year takes place in May. Children's Day. It is because of that Google, the most famous search engine on the Internet, has dedicated his Doodle to the boys and girls of the country.
For this, the company has chosen an image in which a sidewalk of the street appears in which the word 'Google' has been painted with colored chalk, in clear allusion to children's games.
Children's Day is an annual celebration dedicated to fraternity and understanding of childhood in the world.
Google honors historical milestones or dates with its doodles
The Internet is a large newspaper library and therefore you can consult the most important doodles, such as the Gregorian calendar, as well as its history or creators on the following page: http://www.google.com/doodles/search
These small virtual works of art, like the anniversary of the determination of the speed of light, they can be purchased and even decorate any type of object such as t-shirts, stamps or skateboards through your virtual store.
The history of the doodle
Google usually decorates the letters of its logo to celebrate the anniversaries of famous people or key dates in the world of science or culture, such as the birth of Charles Chaplin, the Nobel winners, the anniversary of 'Don Quixote' or some relevant or novel event or the Gregorian calendar.
The famous search engine has surprised with interactive doodles such as the one he commemorated with the 30th anniversary of 'Pac-Man', that allowed to play the famous video game.
Other outstanding doodles were the one dedicated to the 70th anniversary of the birth of John Lennon, with a video that reviewed the imagery of the Beatle; the 60th anniversary of the publication of 'The Astronauts' by Stanislaw Lem, with several minigames, or the incredible dedicated to Les paul, recreating a guitar inspired by the master of the six strings that allowed users to compose songs.