Google dedicates its 'doodle' of the day to the arrival of autumn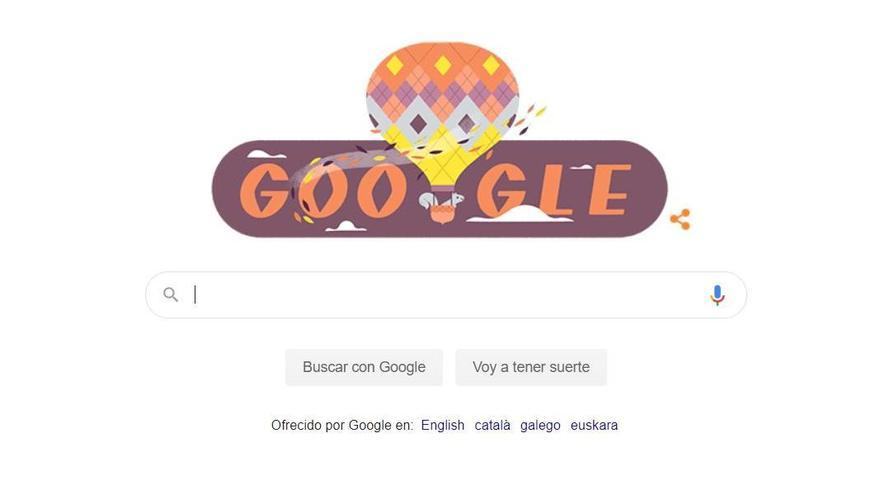 The most used Internet search engine in the world, Google, has once again winked at a global event in the form of Doodle, he header drawing that accompanies its traditionally simplified website.
On this occasion, the leading role is for the arrival of autumn, since the season starts on Tuesday night.
This station will start at 13.31 UTC, it will last 89 days and 20 hours, and it will end on December 21 with the beginning of winter, according to calculations by the National Astronomical Observatory.
The astronomical beginning of the seasons is given, by convention, as the moment in which the Earth passes through a certain position of its orbit around the Sun.
This position, in the case of autumn, is from which the center of the Sun as seen from Earth crosses the celestial equator in its apparent southward movement. The day this happens, the length of day and night practically coincide, and for this reason, this circumstance is also called the autumn equinox.
The autumnal equinox can occur in four different dates, ranging from September 21 to 24. Throughout the 21st century, autumn will begin on September 22 and 23 (official Spanish date), with its earliest beginning in 2096 and the latest in 2003.
The reason why the date varies from one year to another is due to the way the years are sequenced according to the calendar, since some years are leap and others are not, with the duration of each Earth's orbit around the Sun (duration known as the tropic year).
In the fall of 2020, the sky at sunrise will be dominated by Venus and, at the beginning of the season, Mars; At dusk, Jupiter and Saturn will be visible, to which Mars will join in mid-October.
During the fall there will be two eclipses. On November 30 there will be a penumbal lunar eclipse visible in Asia, Oceania and America. On December 14 there will be a total solar eclipse that will be visible in the Pacific Ocean, South America, Antarctica and the Atlantic Ocean. Neither of these two eclipses will be visible in Spain.